A mixed week, busy as always, so a few projects didn't get finished, but I did play with different media a bit more which I was pleased about!
Day 8
I saw something similar to this and wanted to give it a go. This was a quick pencil sketch, finished with the Arteza watercolour brush pens. They bled slightly on the paper (another lesson learned…!) and I would have liked to have re-drawn it first to tweak the spacing but overall I like it!
Day 9
I am really pleased with this. It's a piece for a bigger project for my Dad's 60th birthday, and I started in the hope that I could re-trace, and possible even ink onto some nice paper and start experimenting with colours. However, my day ran away from me and this is as far as I got. But it'll be back in one form or another, soon! Pencil on sketch pad.
Day 10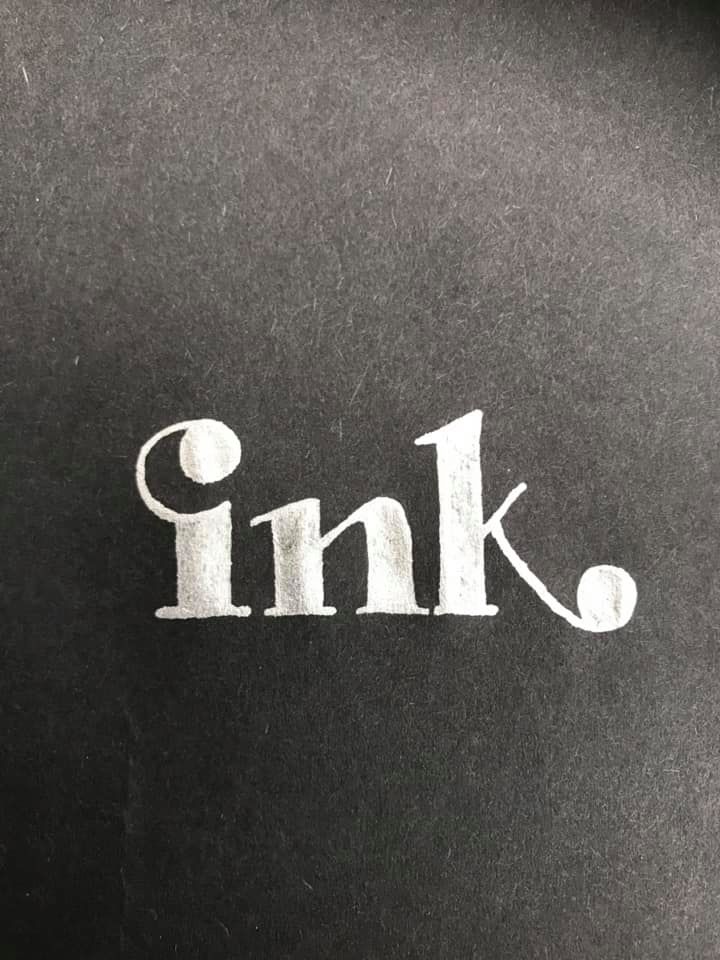 I had a break from the pencil. I have some old calligraphy nibs and some ink so I thought I'd have a play around. The paper wasn't great for ink and sharp nibs, but it was nice to have a play around with it. I am planning on doing some more calligraphy over the next month or so (but with newer nibs!) so watch this space.
Day 11
An evening to myself… and a quiet baby. This was sketched very quickly in pencil, then re-drawn in fine-liners, originally in different colours, but I liked it in black and white when I photographed it. I'd really like to re-visit this with more time and make it tidier as I thoroughly enjoyed doing this. Fine-liners and sketch pad.
Day 12
An idea in my head that took a lot longer to get down on paper than I anticipated. It was very late at night when I finished (good thing it was the longest day really!) and I was tired, but I really like the idea. The execution could do with tweaking and a bit more time spent on it. Watercolour paint, gold ink, black fineliner.
Day 13
Another attempt at Willow's name today – I like the "Willow" but the "Rose" seems wrong – not balanced or quite right yet. I'm hoping the next time you see it, it'll be a finished version! Pencil sketch in sketch pad.
Day 14
Another go at this one too today. You can probably just see another attempt above as well! I have a few ideas for this one, which I've just wanted to get down on paper… again, I'm hoping to get this one finalised soon! There may be an illustration with this, so it might all change again! Pencil sketch on paper.
I've managed to spend a little more time on each of these this week. And play with some different media a little more. I am hoping to carry this on next week, and get some more 'final' pieces done. I also have a few jobs coming up that may be appearing on here too, watch this space.