Another week of hand lettering – some final designs of the Feminist quotes… and some calligraphy practice:
Day 78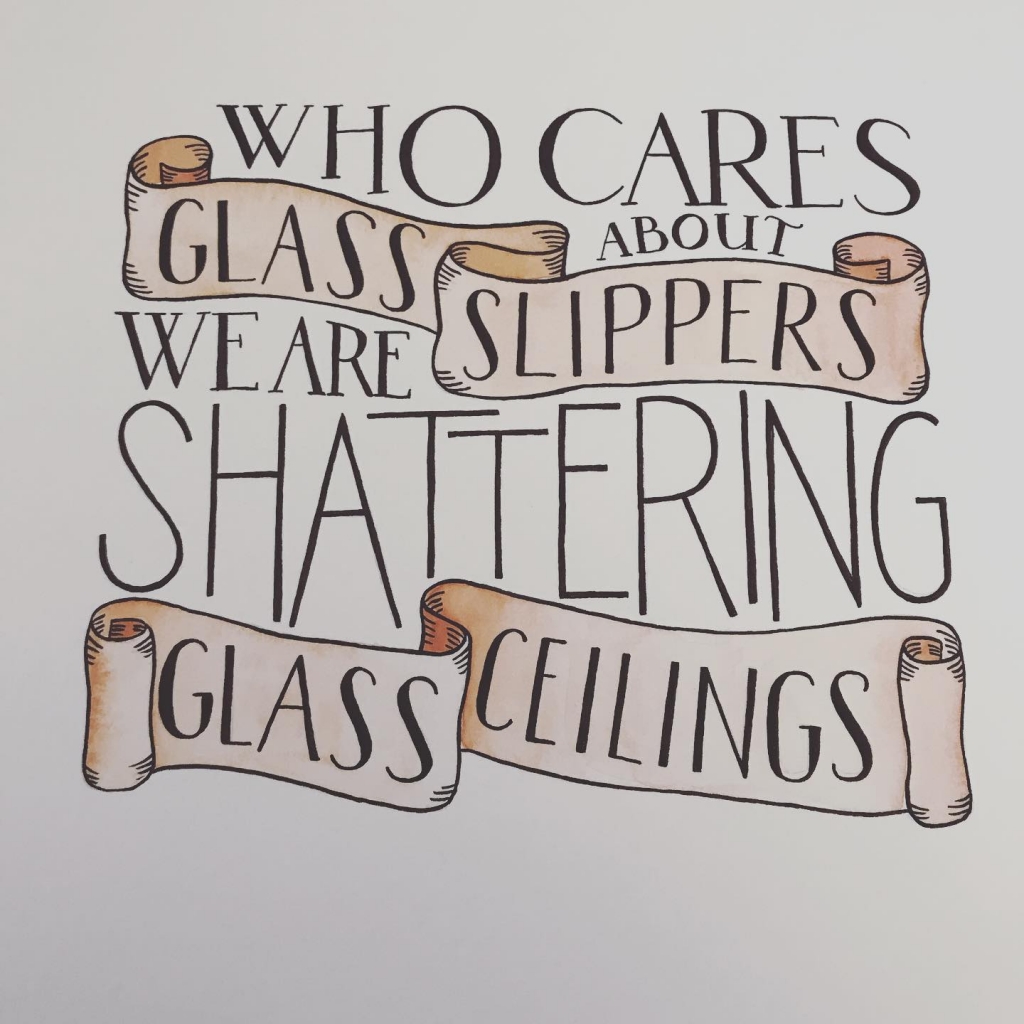 Final design, all inked and painted – final design! Really pleased with how this has come out, I feel my lettering has improved tenfold in the last 70 odd days. Watercolour paint and ink on watercolour paper.
Day 79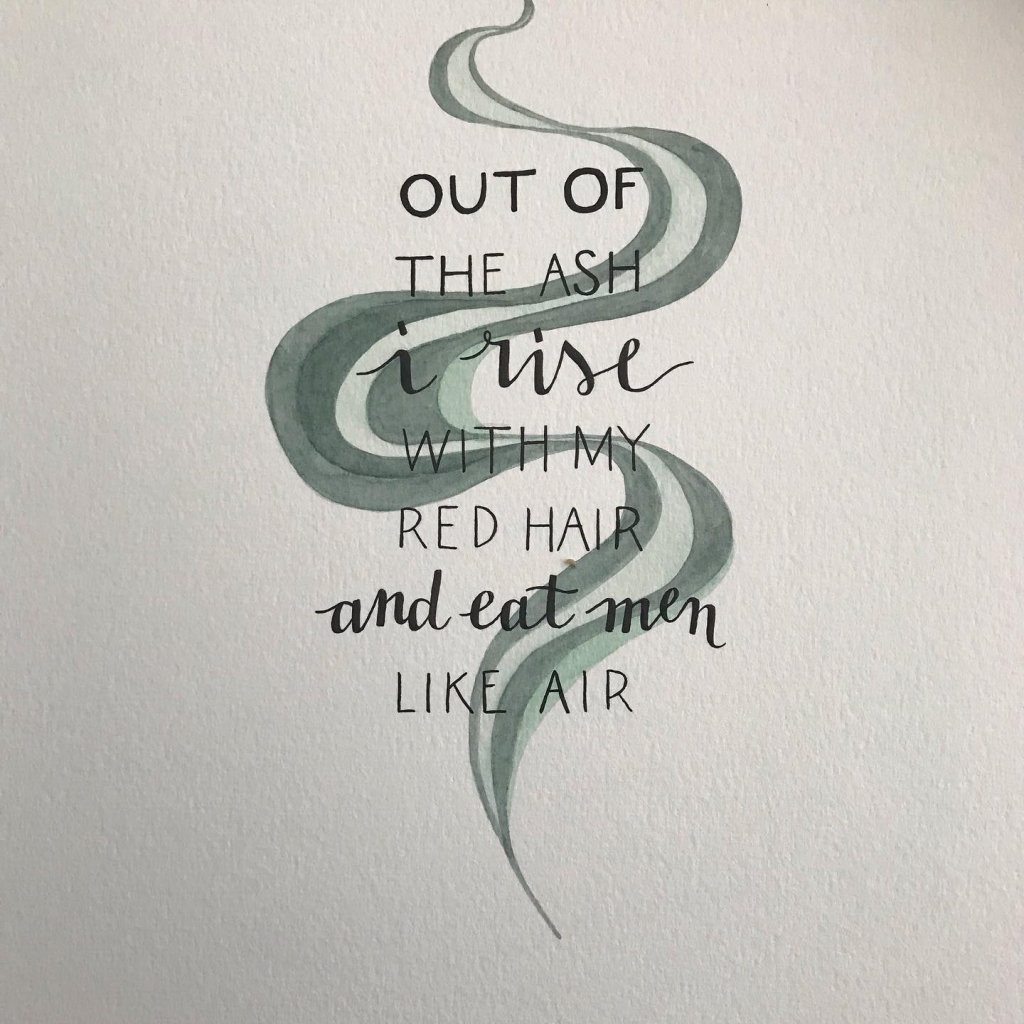 Another final design… The final lettering wasn't as neat as I would have liked, I may well re-draw this… but I really like the design! Watercolour paint and Tombow pens on watercolour paper.
Day 80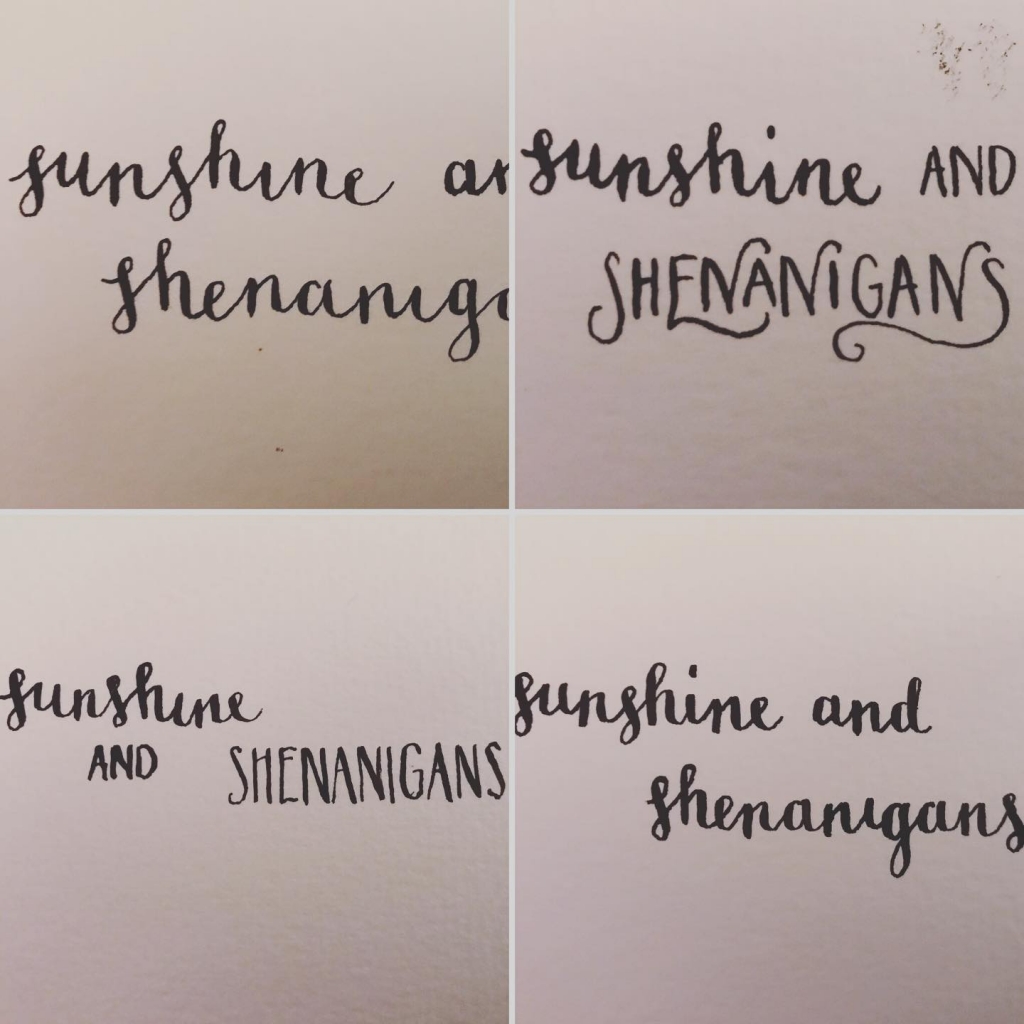 Bit of practice with some nibs, and re-drawing my Sunshine and Shenanigans logo. The original logo was done as faux calligraphy, these designs were all the real thing! Pen and ink on watercolour paper.
Day 81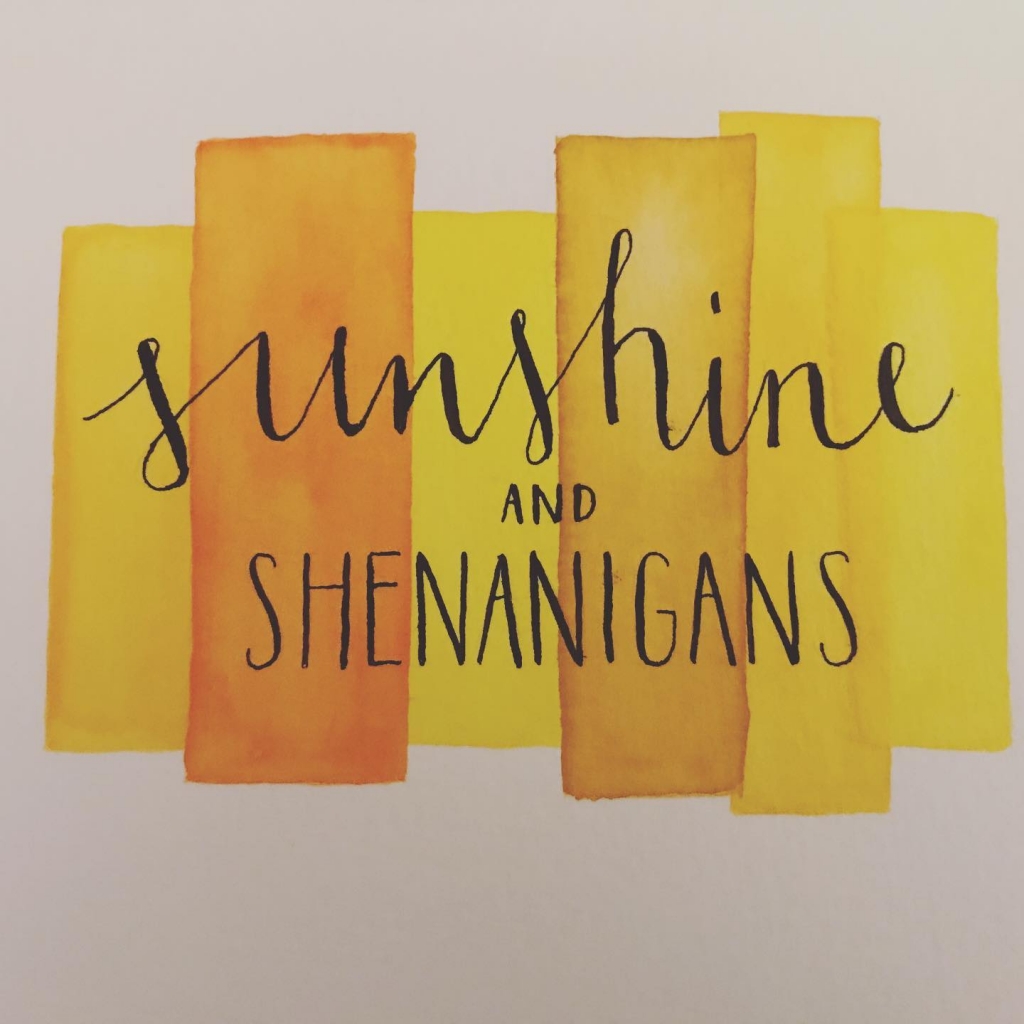 I redrew the whole logo, changing the stripes slightly. Not sure if the layered stripes worked out very well, but good to re-visit this. Watercolour and pen and ink on watercolour paper.
Day 82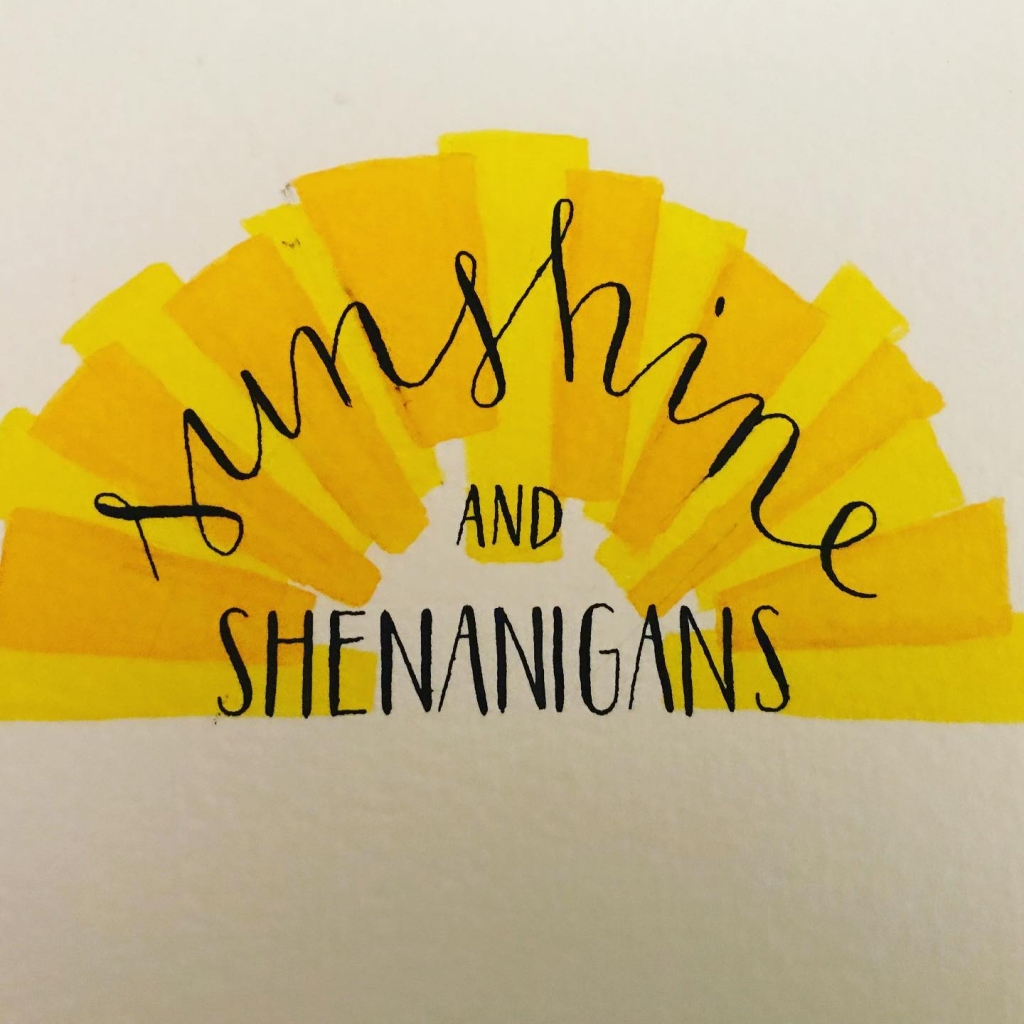 I've been getting a little carried away with this design, and have been tweaking and re-drawing, and finally re-painted this new design. Not sure if I like it, but it's been interesting re-visiting this design and playing around with it. Watercolour paint, Arteza Brush pens and pen and ink on watercolour paper.
Day 83
Today I had a play with developing a style in my own calligraphy, drawing out each letter in my own style similar to my handwriting. good practice of letterforms, and with the nib. Pen and ink on Rhodia practice pad.
Day 84
I'm getting more confident with the pen and nibs, so I thought I'd try out a slightly different (and harder nib – Brausse Rose) with watercolour paint instead of ink. I really enjoyed this process, mixing colours and trying out watery paint, and thicker paint. Watercolour paint and pen on watercolour paper.
Not long to go… 2 more weeks and the challenge will be done! I've been concentrating a lot on calligraphy recently, which will probably continue next week!