On a bit of a roll this week with the feminist quotes… I'm hoping to re-open my Etsy store properly soon (more news about that later…) so I've been working hard on these quotes.
Day 71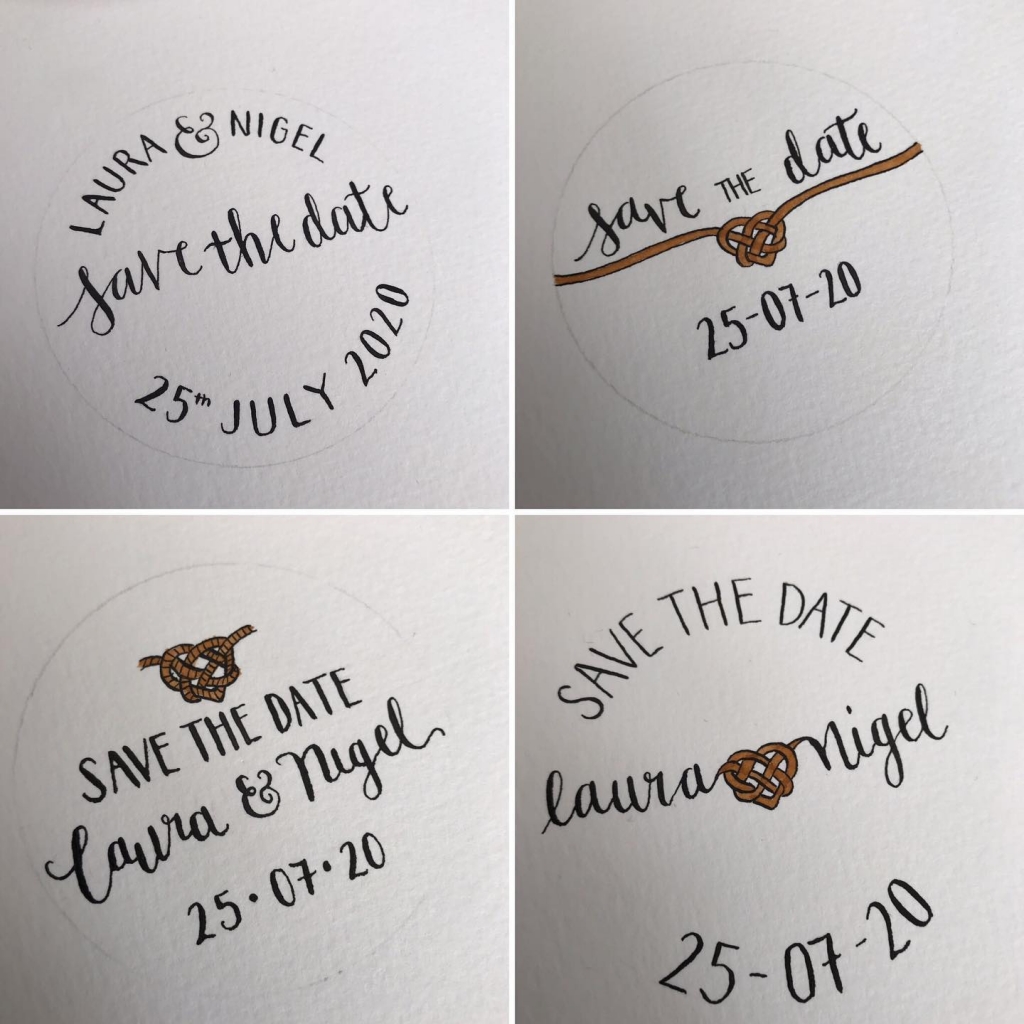 A bit of personal work… some ideas for our Save the Dates for our wedding. The final ideas that we've decided on aren't shown here, these are the rejected ideas… Tombow brush pens, pen and ink and arteza watercolour brush pens on watercolour paper.
Day 72
Another go on this quote. I love the "Smash" – although I'm refining it slightly, but the "patriarchy" just doesn't look right like this. Back to the drawing board… Gouache paint, pen and ink on watercolour paper.
Day 73
I've had 2 attempts at this with pen and ink and finleiner and I just don't like it. I am going back to the literal drawing board with this one, starting again with the composition. Tombow brush pen, fine-liner, pen and ink on watercolour paper.
Day 74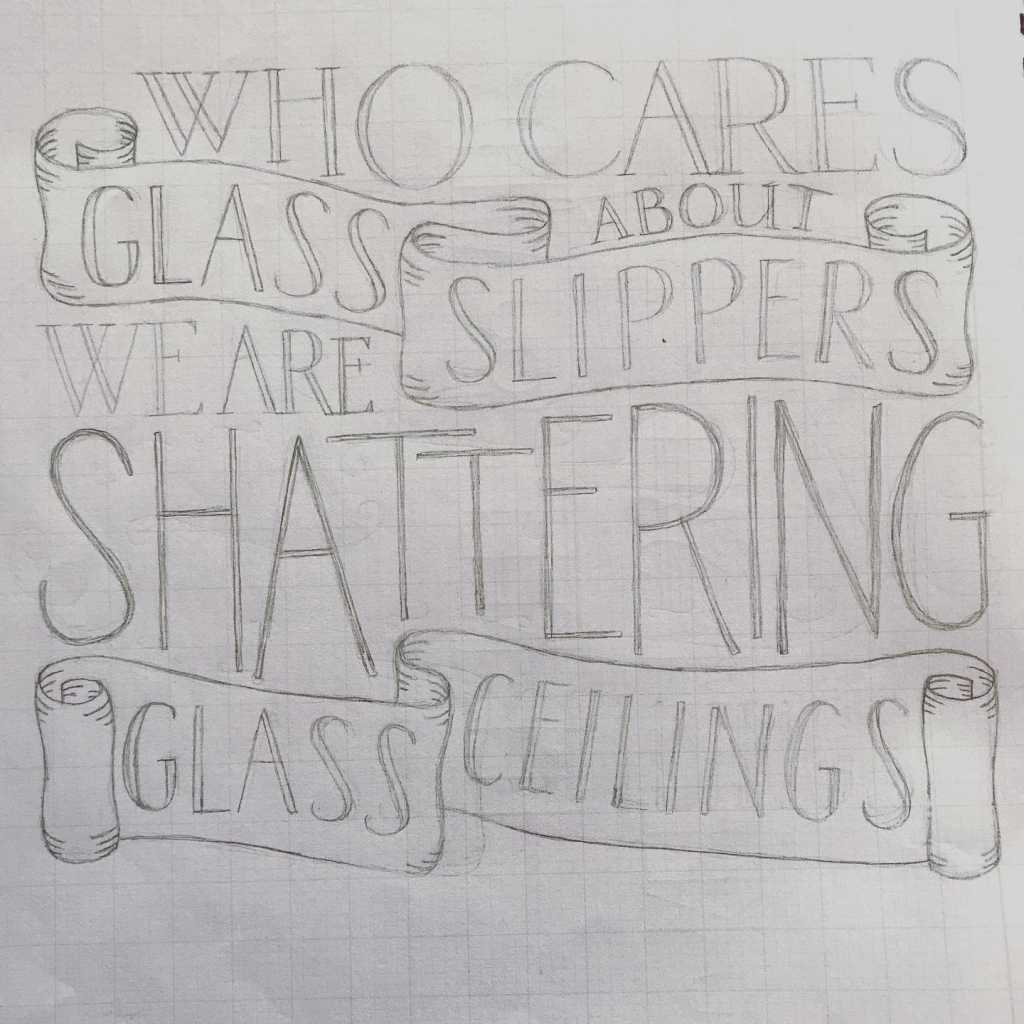 So, here it is. The new design. All ready for tracing, tweaking and re-drawing in ink. Pencil on grid paper.
Day 75
Playing around with this quote, just trying to get the lettering right! Pencil on grid paper.
Day 76
I've redrawn this quote with the smoke, although it's not quite right… More tweaking required. But getting there! Pencil on grid paper.
Day 77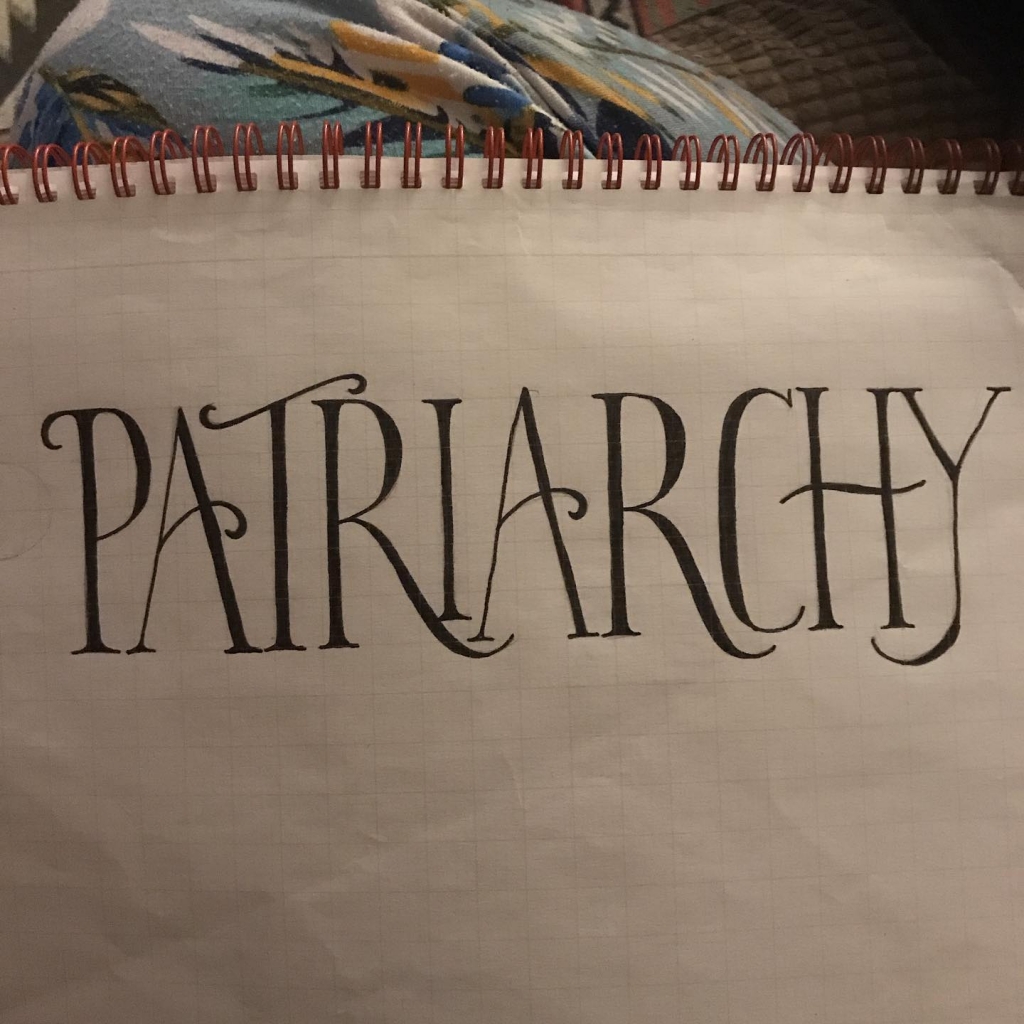 Another attempt at this word – looks much better – looks almost how I want it to… Bit more tweaking and we'll be away! Fineliner on grid paper.
Almost done… only 3 weeks to go. I feel the work is definitely advancing and improving, and I'm learning a lot which is a good thing!