This week has a bit of a feminist theme running through it, and a finished commissioned piece! Exciting stuff…
Day 43
After the success of the commissioned piece from last week, I decided to redraw this quote – in the hope of designing a set to sell. Here's a draft, in pencil on good old grid paper (I love this stuff!)
Day 44
Another feminist quote, this time I was continuing my work on 3D letters. I like the word Smash – it's not perfect but I wanted to play around with colours and I think it's a good start. The word "Patriarchy" I'm not so keen on. To loopy and too many flourishes, I don't think it's clear what it says… more work required… Watercolour, Brush pens, pen and ink on watercolour paper.
Day 45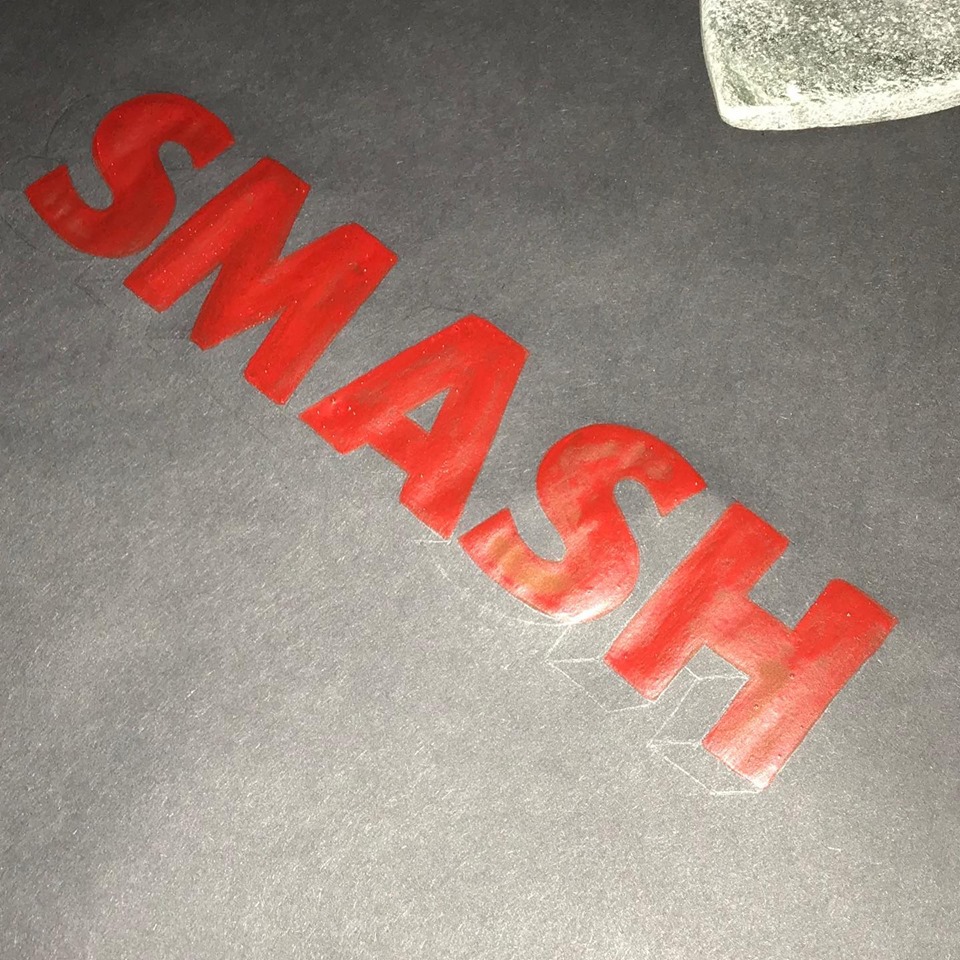 I had a vision of this – bright colour painted onto black paper. But I had the wrong paints and the wrong kind of paper… Need to get some acrylics, and some black card – this I think, is black sugar paper (is that even what's it's called? It's what we called it at school!) I have had hanging around. Not so great. Watercolour on black paper.
Day 46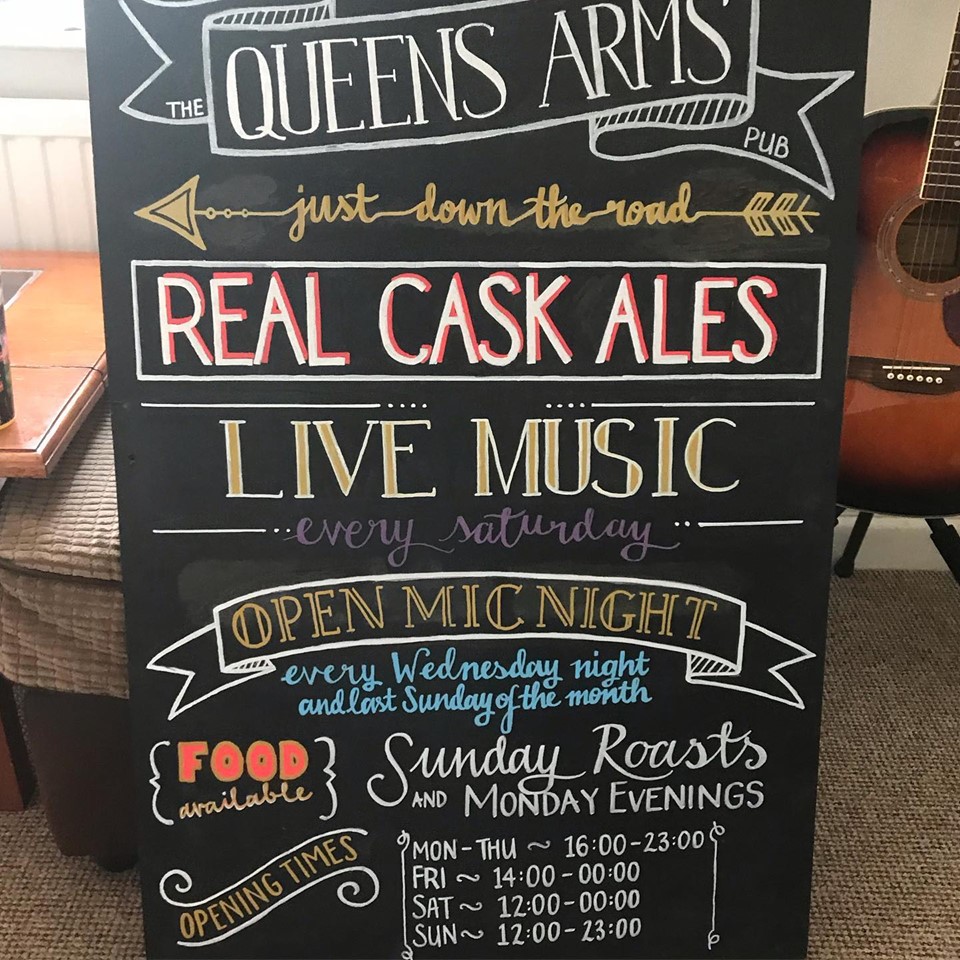 A break from the feminist quotes – and the final photo of this blackboard – all done and dusted. Literally. I was just about to do a final clean up and spray it with a clear varnish before delivering it to the pub. It was very well received! Chalk pens on blackboard.
Day 47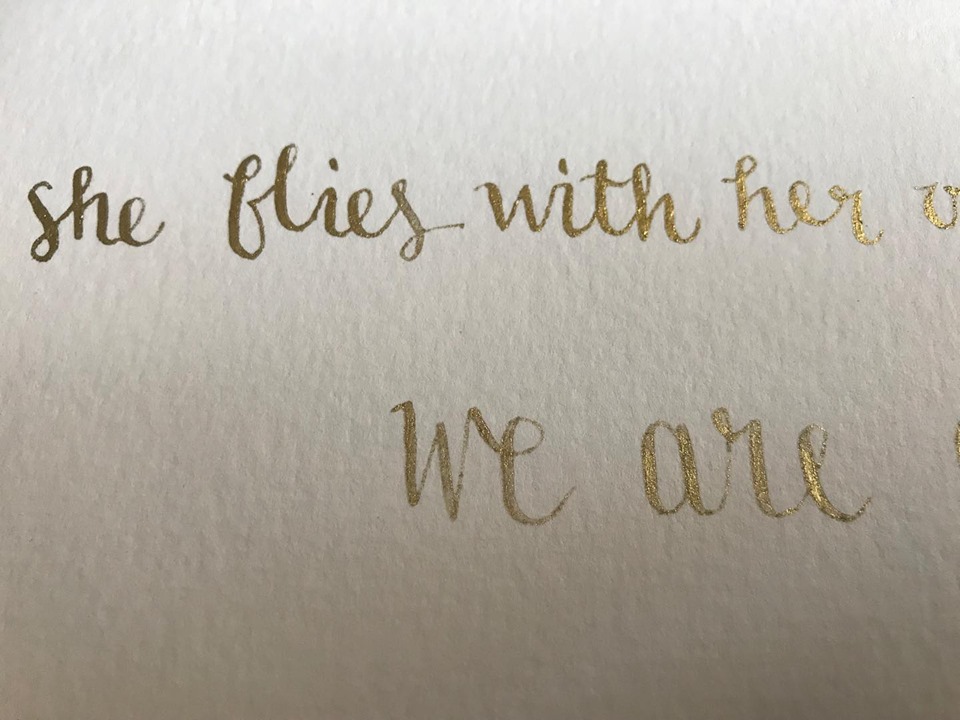 Not a lot of time today and I was feeling a little burnt out, so I thought I'd sit and write with a pen and nib to get some practice in. Just free form, a few quotes over and over again to try out some metallic ink I had. The gold in particular looked especially pretty and sparkly. Pen and calligraphy nib with gold ink on watercolour paper.
Day 48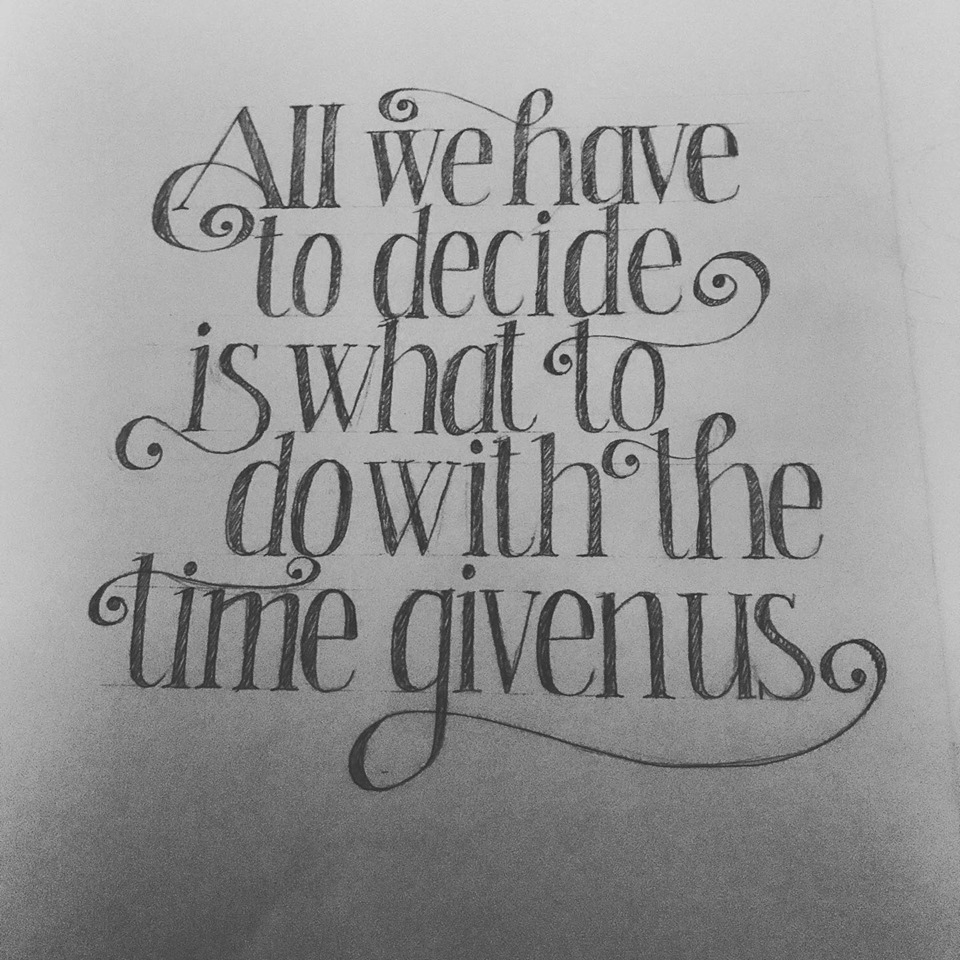 I started this a while ago, after trying this quote before, I managed to finish this sketch today. Not sure about the spacing but I enjoyed playing with flourishes. Paper on sketch pad.
Day 49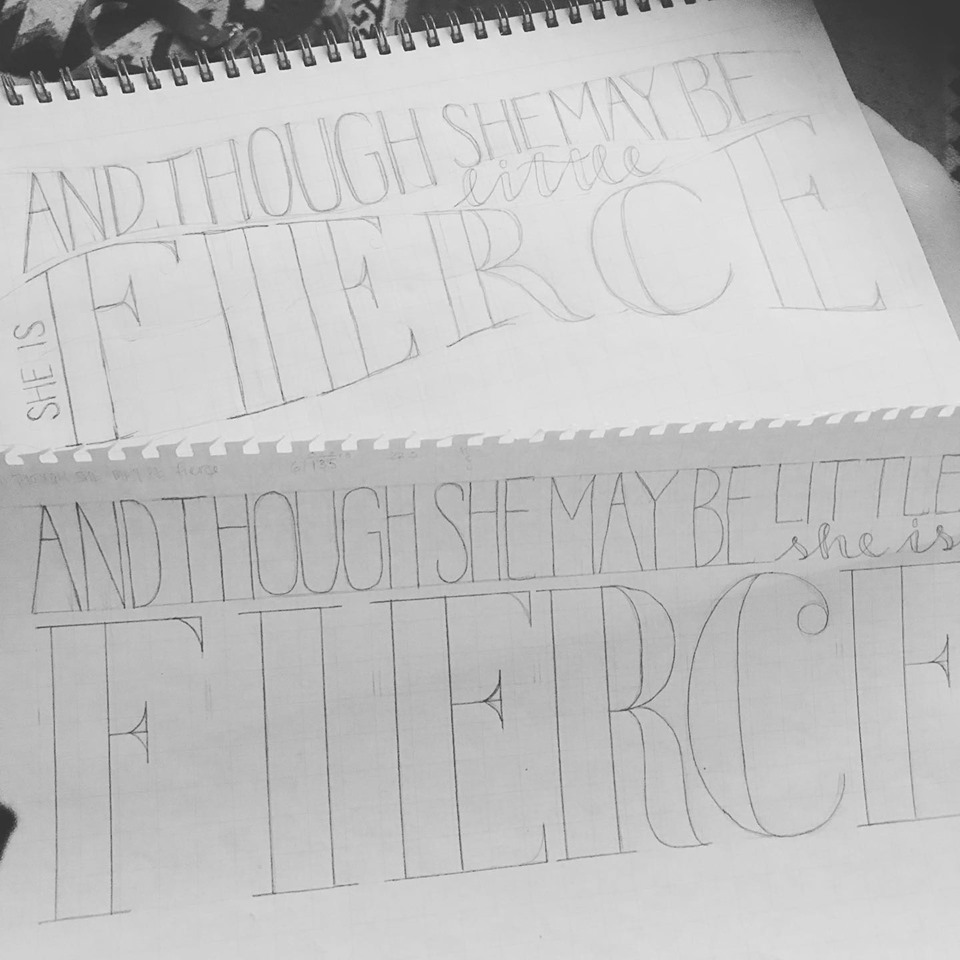 Another piece for the feminist set… I think the quote is wrong – I have seen a few versions so I'm going to do some research and get this done right 🙂 I like the top version better, but not sure about the word "Fierce" – I think this needs a bit more work. Pencil on grid paper.
A productive week, I am going to carry on with these quotes and see where I end up. I also may have a custom piece for my Dad's birthday coming up…