This month's full moon – Beaver Moon!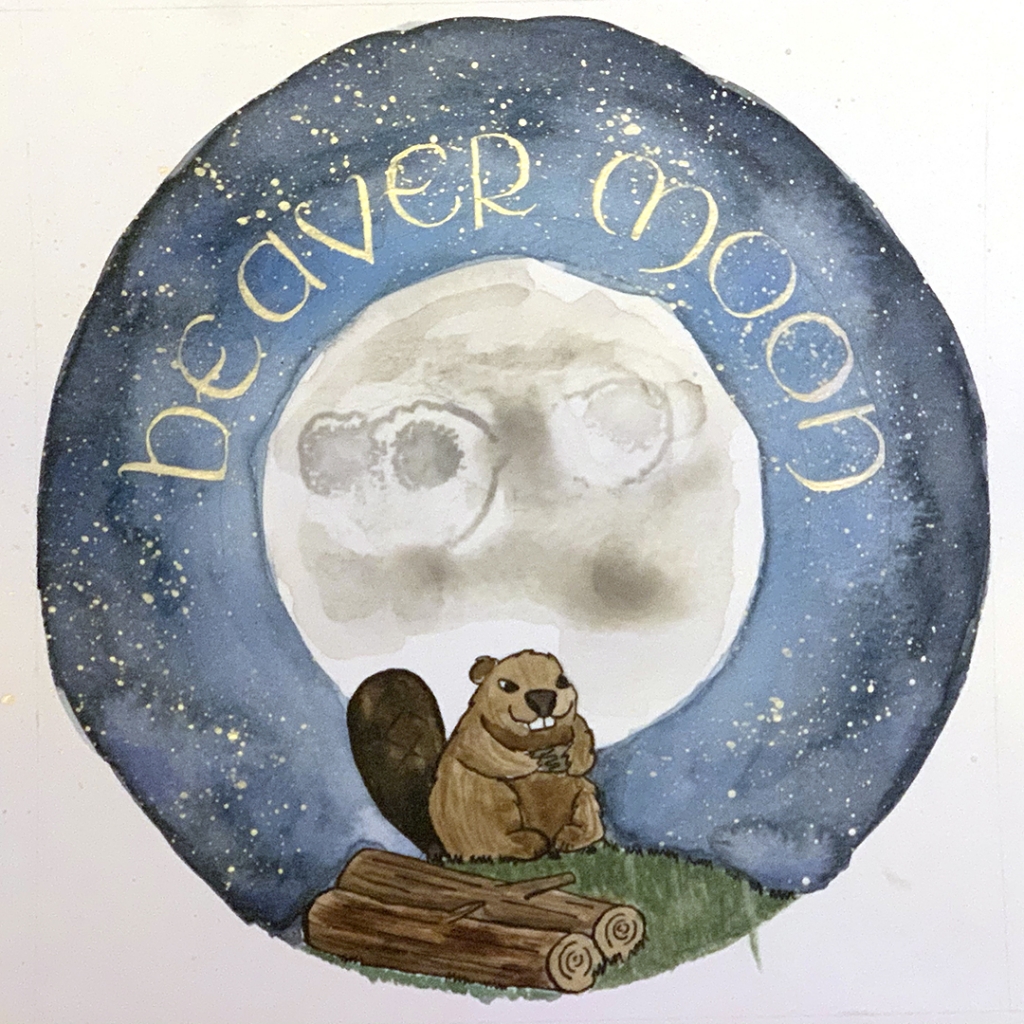 I had great fun with this one experimenting with watercolour, ink, brushes, toothbrushes, pointed pen, metallic watercolour and alcohol… Its also part of a set that I've done (but more about that in a minute…)
Last one coming soon…! And of course the Winter Solstice image (one of my favourite times of year!)
So, more on the set. I have enjoyed doing these, researching names, and looking intones techniques and references. A little while ago I thought it would be nice to paint all 12 again in one style to make a set of prints, or even a calendar. If 2020 has given me anything, it's some time to get some things done…
So, I went through all the different names of all the different moons and picked the ones I liked the idea of best, that would fit in the set, and came up with:
January – Wolf Moon
February – Snow Moon
March – Crow Moon
April – Fish Moon
May – Hare Moon
June – Rose Moon
July – Buck Moon
August – Grain Moon
September – Corn Moon
October – Hunter Moon
November – Beaver Moon
December – Oak Moon
I then painted all 12, and after scanning, and a little cleaning up, I made an A4 calendar, an A3 calendar and a set of prints – all available on my Etsy site. I am very pleased with the results, I have loved painting night skies and some of the colours and textures that have come out of it, and the metallic paint works so well with this.
They are all available here:
https://www.etsy.com/uk/listing/919678167/a3-full-moon-2021-calendar
https://www.etsy.com/uk/listing/919685413/a4-full-moon-2021-calendar
https://www.etsy.com/uk/listing/919947425/full-moon-print