So I am a bit behind with all this due to quarantine, life… anyway, I am catching up. This is March's moon…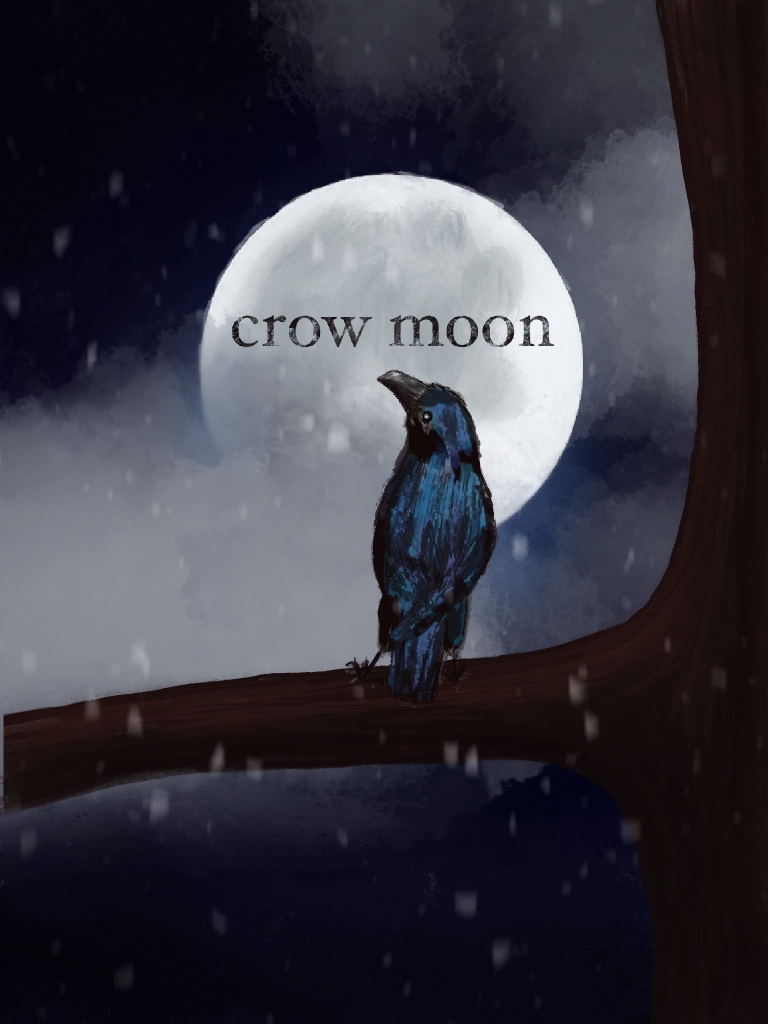 I decided to move away from the watercolour, ink and pencil and go for a digital version this time, this is done purely in Procreate on my iPad with an Apple Pencil. I used the basic brushes that come free with the app, and had a play with using layers which was a great deal of fun. Hopefully I'll do a few more using this as although it felt a little weird, I did enjoy it! I am particularly pleased with the crow!
As it was March, I also did a piece for the Spring Equinox…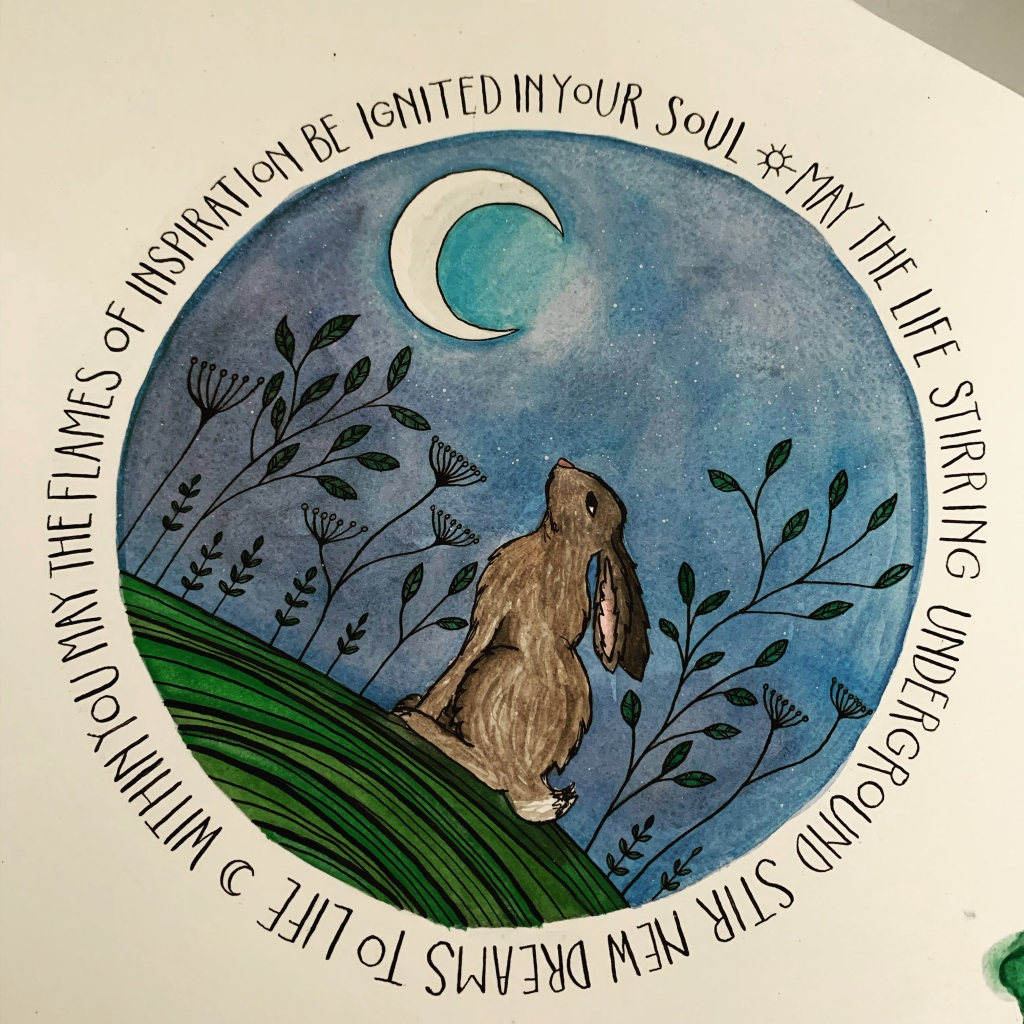 This was back to watercolour and ink, and based on a piece I did for my Dad's 60th birthday (he loves hares), and used a Celtic blessing for Spring Equinox. It was done around the time of lockdown beginning, and ended up being a bit rushed, but I am pleased with it!
I'll post April's moon next week, then May's, and then it'll be time for June's…!