We've had a lot going on this week, so this is a little late…
Day 15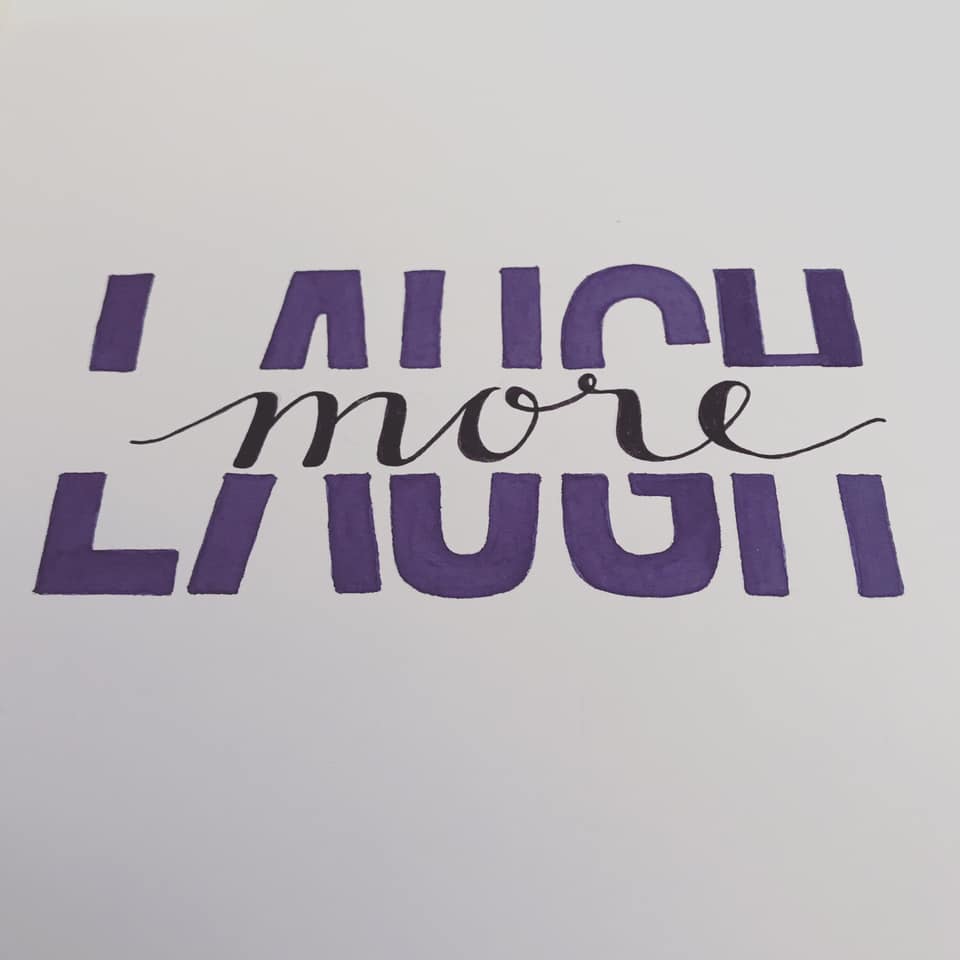 Another attempt at this style of lettering – still not sure if it works, the A, G and H aren't quite right. I'll get there… black finaliser and Arteza Watercolour Brush Pens on Sketchbook.
Day 16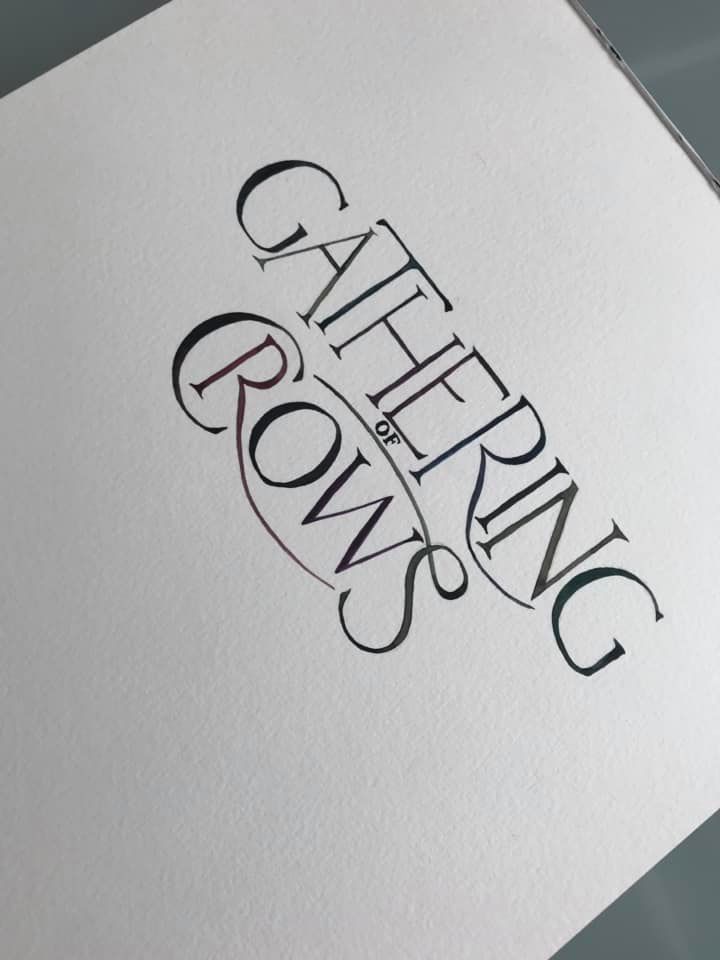 Another re-draw of this – I am really liking this and enjoying drawing it as well.I'm pleased with the layout, but painting it out with watercolours was a little difficult, and I may re-paint it to get it just right. Watercolour paints on watercolour paper.
Day 17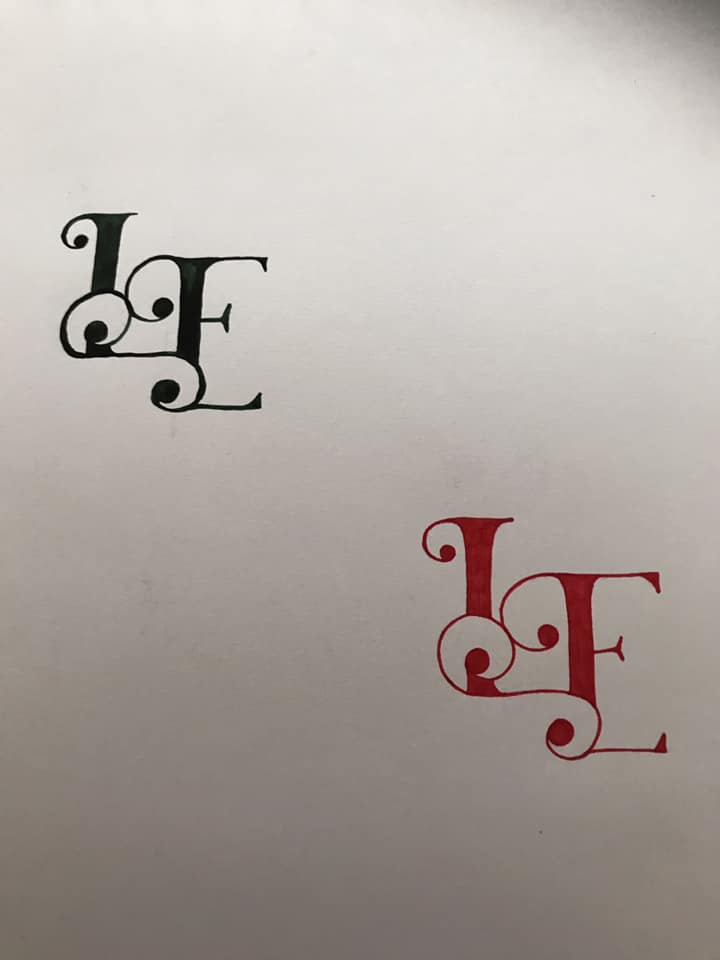 Over the years I have drawn many monograms of my initials, school and Uni projects, playing around and doodling and when starting my business. This is the best one I've ever drawn to date. Really pleased with the layout and design. I ended up doing it again in fineliner as the watercolour version was a little messy. Watercolour paint and fineliner on sketchpad.
Day 18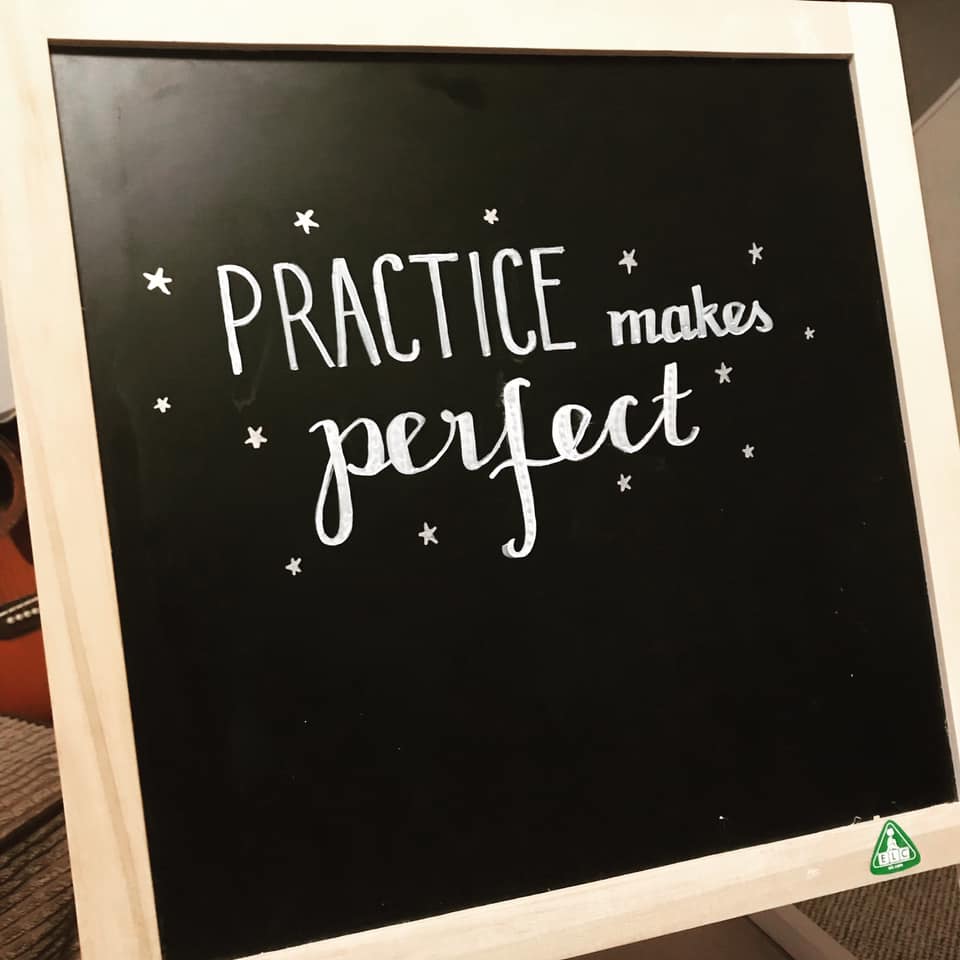 I had a little play with brand new chalk pens and my daughter's chalkboard – definitely need some more practice with my sans serif capitals… but nice to play with chalk pens properly again! Chalkboard pens on blackboard.
Day 19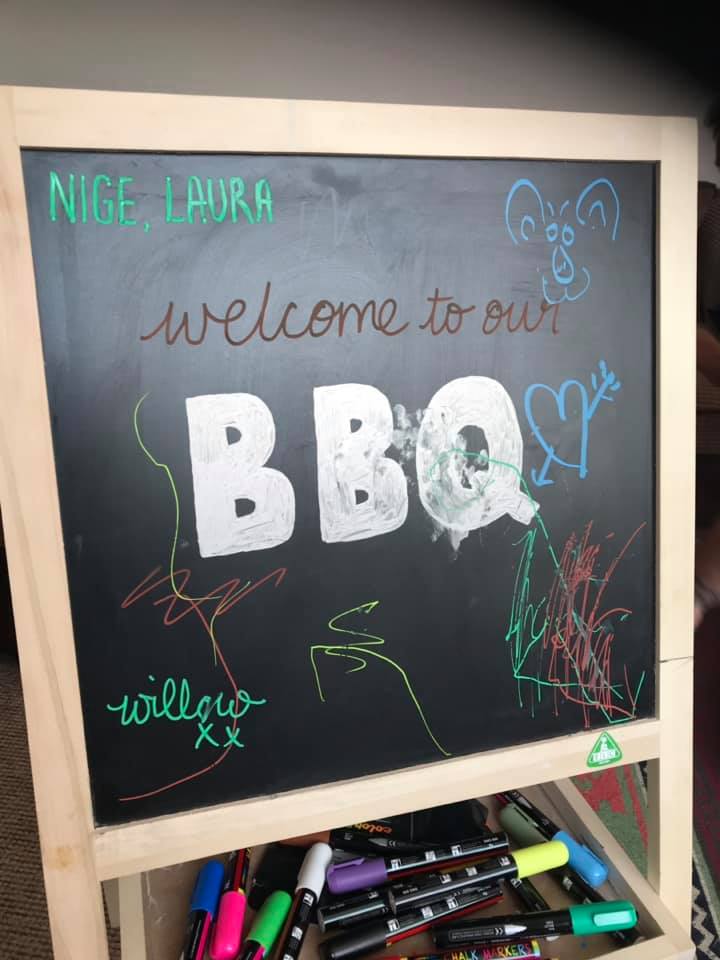 The culmination of a very busy week, with very little time… trying to spend some quality time with the family on this day, so we decided to do one together! Also a good excuse to try out all the chalk pens! Chalk pens on blackboard.
Day 20
I'm trying to practice uppercase letters, sans serif styles and some styles I've not tried much before (hence the 3D lettering). I was quite pleased with this! Pencil on sketchpad.
Day 21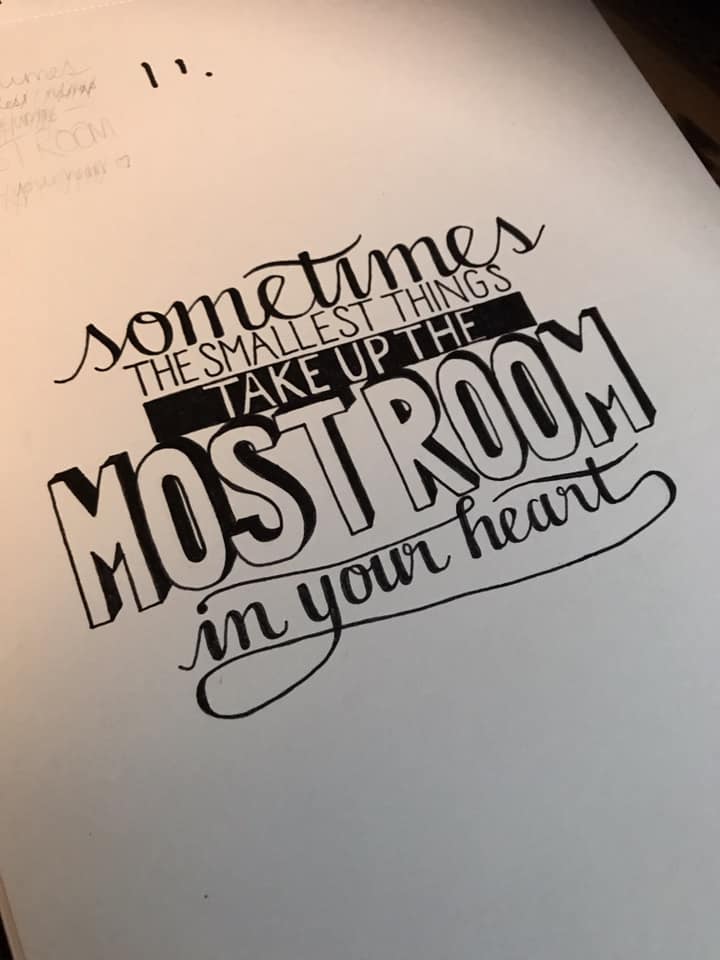 Managed to tweak and then ink in this design – I had a go at negative white on black, although I'm not overly pleased with that bit! I have identified some bits I need to work on though, and I was quite pleased with the overall look. Fineliner pen on sketchbook.
I think next week will be concentrating on some actual work projects as well as some more practice on things I'm not comfortable with…!