June's moon… went a bit awry! I started with a completely different idea. It went a bit wrong, and I ran out of time, so I started again with a different idea – a quick watercolour drawing with a bit of calligraphy.
And of course, it's June, and despite the Coronavirus and lockdown and everything else, the world keeps turning and this month we celebrated Summer Solstice.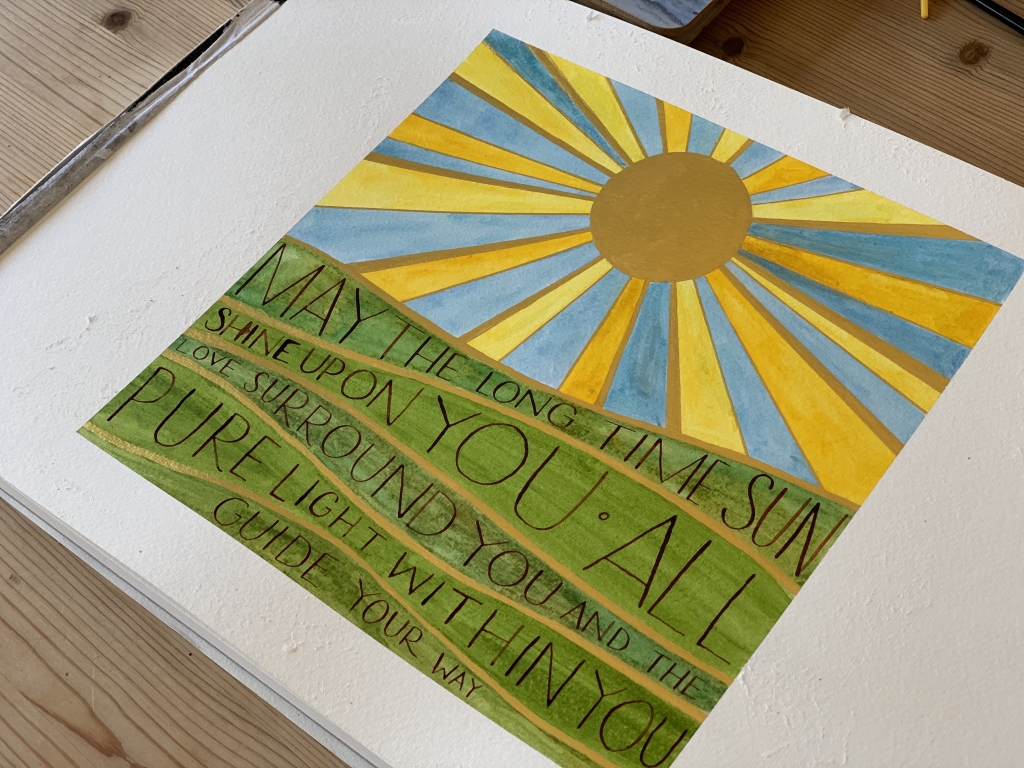 New finite metallic watercolours, watercolour and ink. And a pagan summer solstice blessing.