A new week… lots more work this week, feeling very productive!
Day 36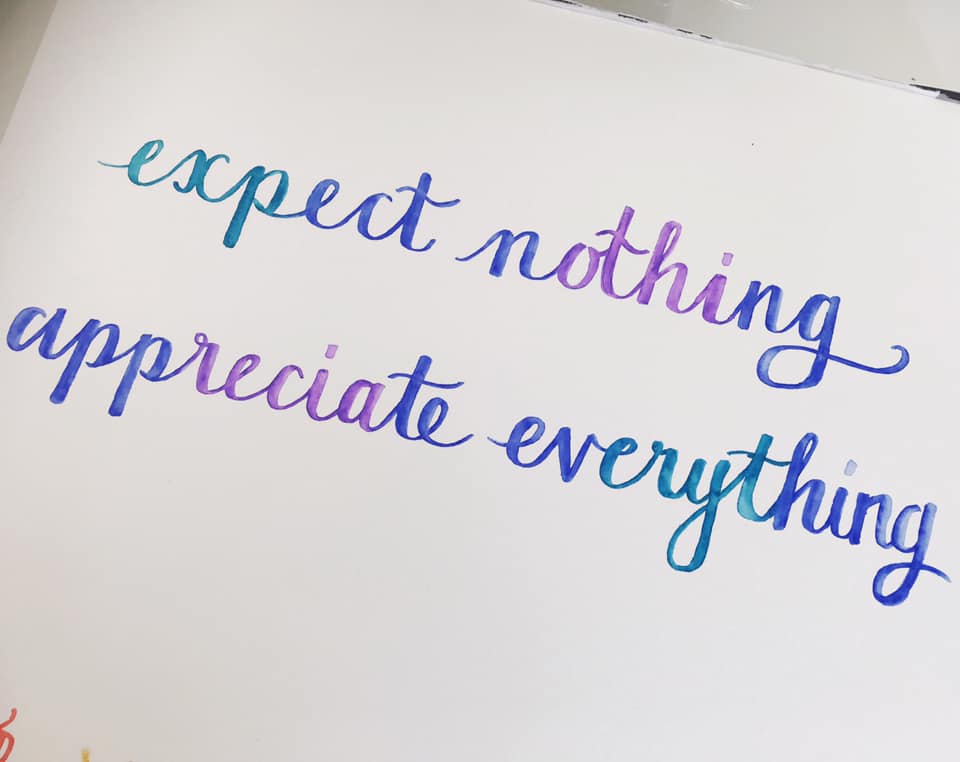 Some brush pen calligraphy practice today. I wanted to try out some freehand calligraphy, no guides, just writing. Took a little while to get the hang of the pens, but after a few goes I got the hang of them. This is a colour blend – nice and easy with these pens and a water brush! Arteza brush pens and water brush on watercolour paper.
Day 37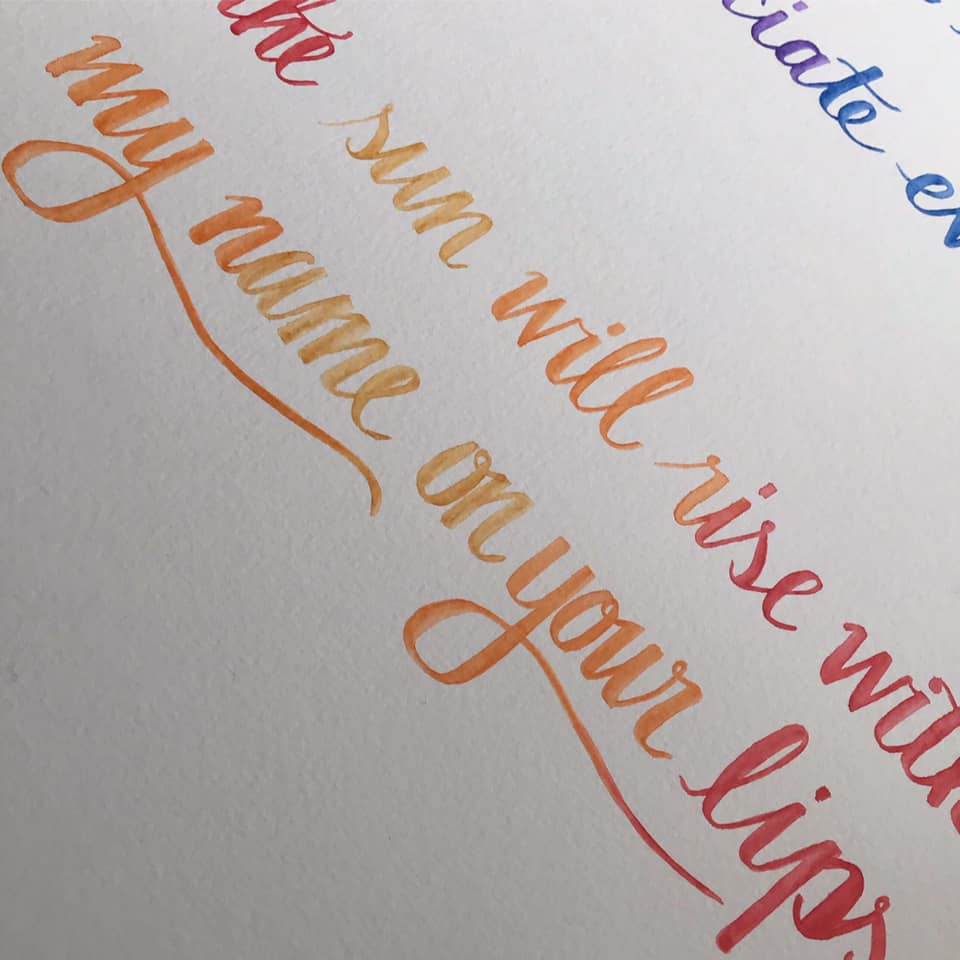 Another attempt with the brush pens to get some more practice in. More colour blending and this time with some guides to keep the letter sizes consistent. Arteza brush pens on watercolour paper.
Day 38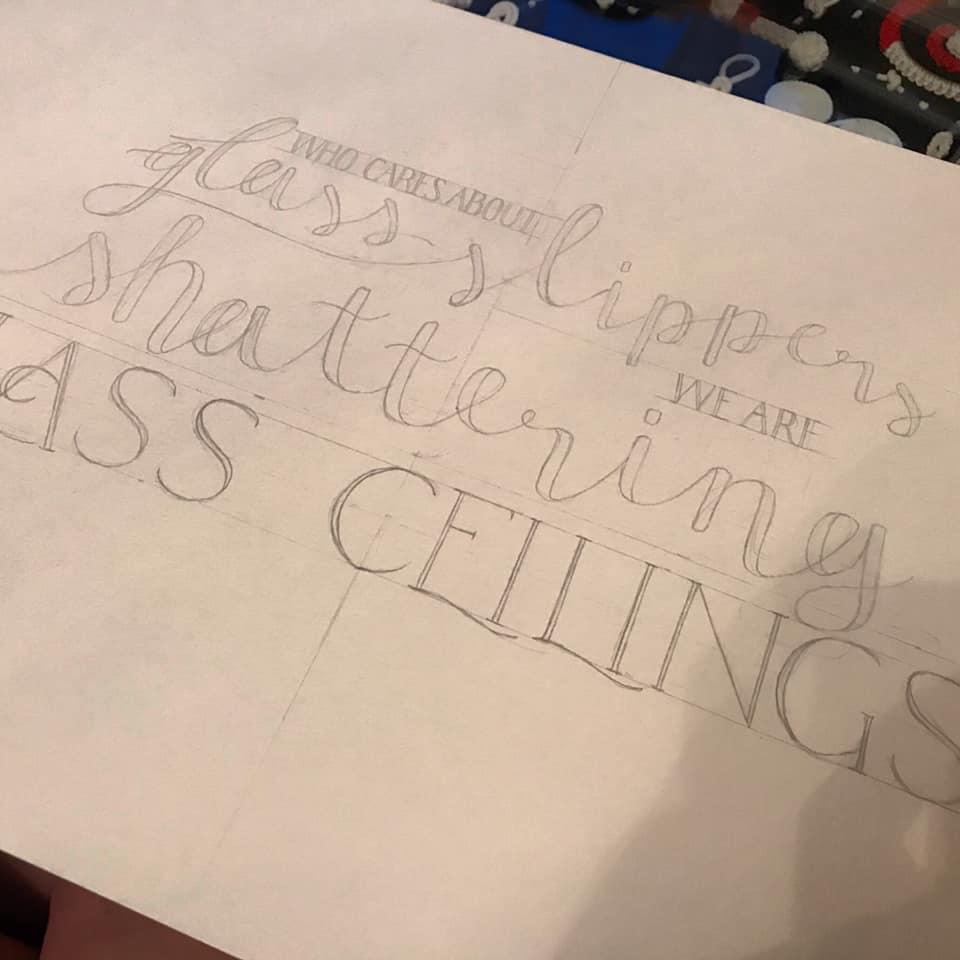 Pencil sketch for a commission! I was asked to design a piece using this quote for a friend who wanted it as a gift for someone. I thoroughly enjoyed designing and sketching this out (although it took me some time!) Pencil on watercolour paper.
Day 39
Inspired by my commission, I have decided to do a set of feminist sayings/quotes… this is a sketch of a design for this. It was nice to draw something other than letters as well 🙂 Pencil on watercolour paper.
Day 40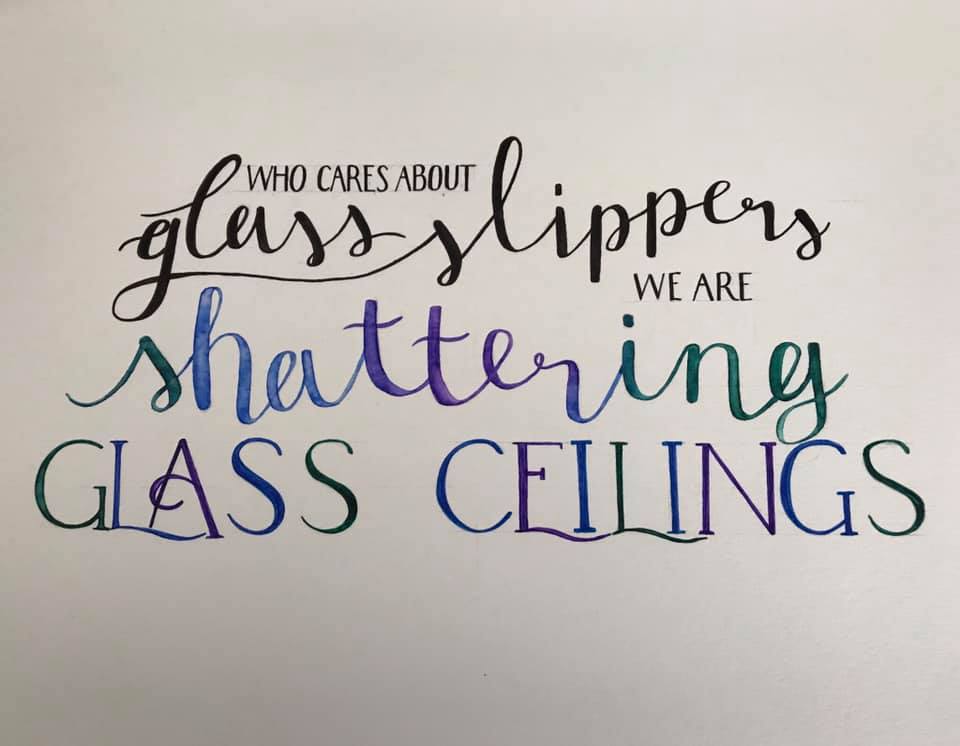 The final commissioned piece! Still had some pencil lines on this one, but this is the final piece in watercolour! Watercolour paint, Arteza brush pens and finalisers on watercolour paper.
Day 41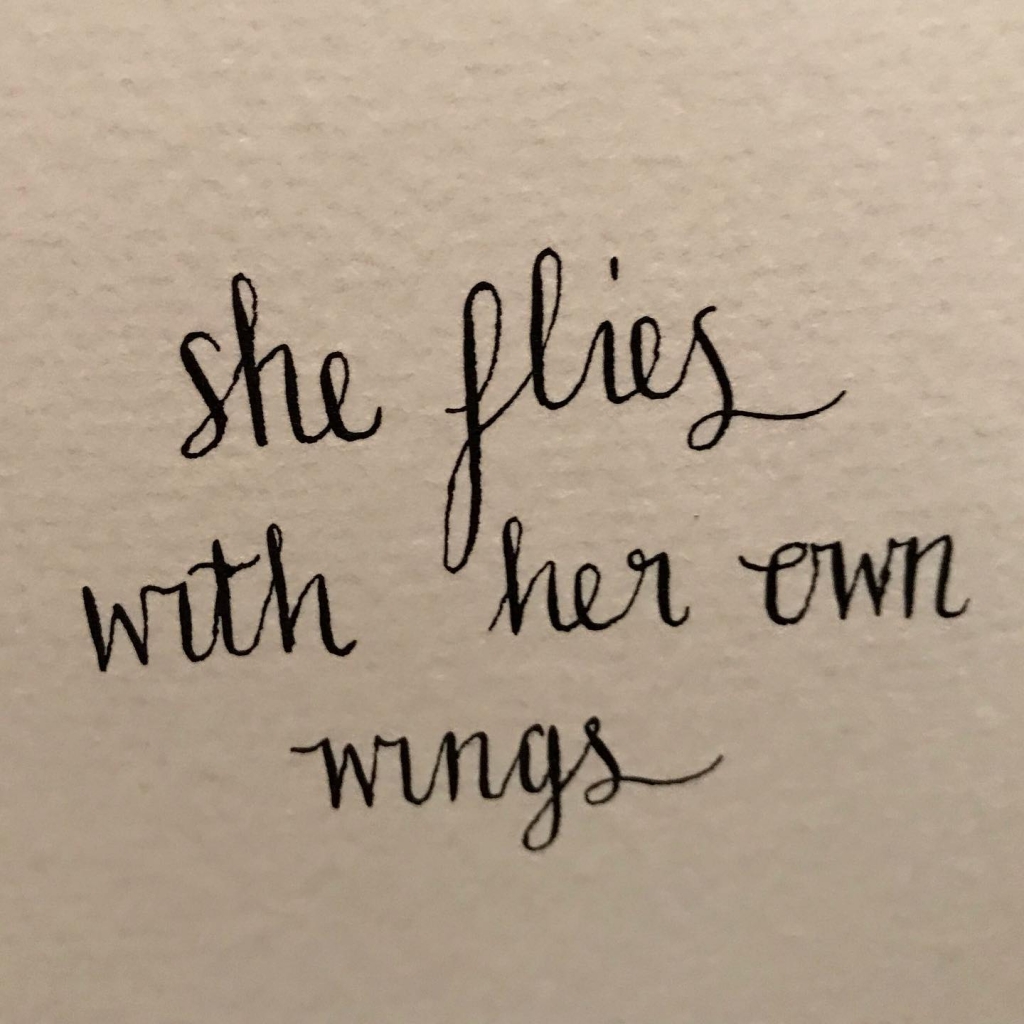 Some pen and ink calligraphy practice today. More quotes, trying to get used to the nibs and ink, all freehand with no guides. Pen and ink on paper.
Day 42
Another sketch of an idea for the feminism set… having a play with 3D lettering. Pencil on grid paper.
Lots more ideas for next week…!