A round up of last week's lettering…
Day 22
A rough sketch in preparation of the Queen's Arms blackboard I'll be doing over the next week or two. This will probably change as I draw it, but it's a rough idea of the layout. Pencil on paper.
Day 23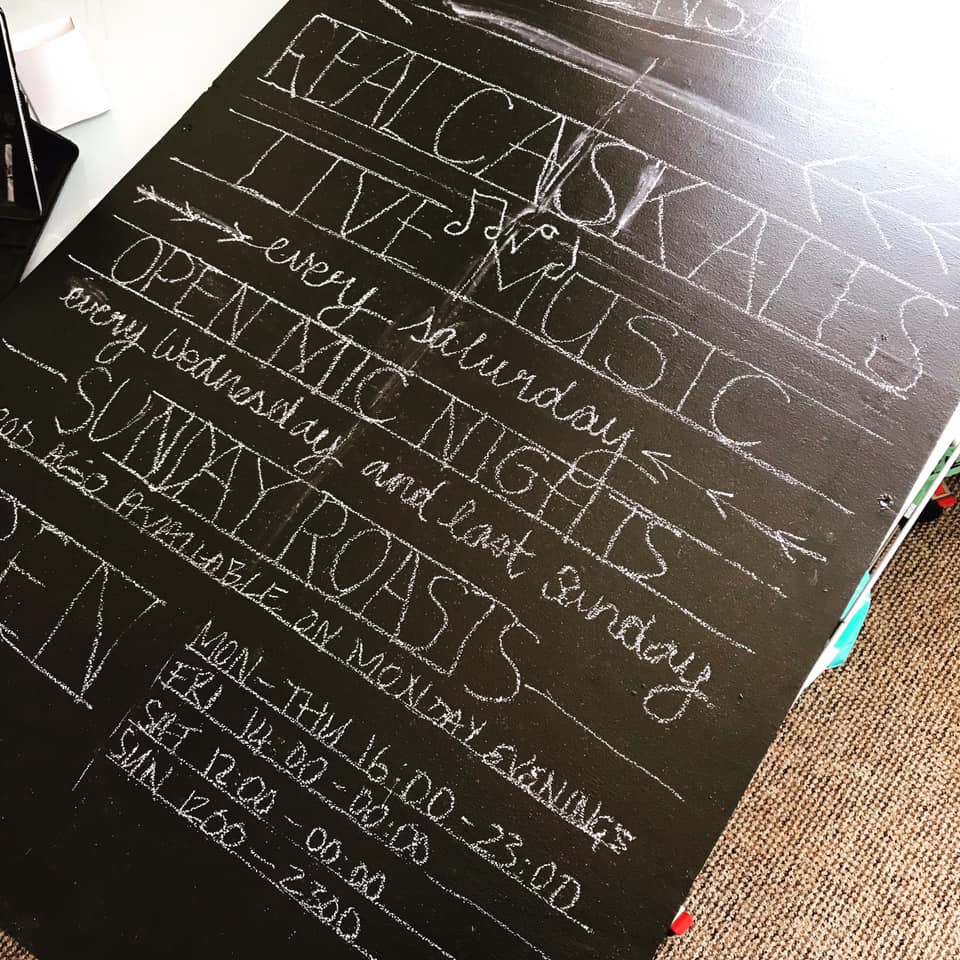 Another rough sketch, this time on the board itself in chalk. I enjoyed doing this, great fun! Again, I think this will change as I draw it, but it was good to make a start and make sure there's enough room for all the text. It was also good to see a more large scale project! Chalk on blackboard.
Day 24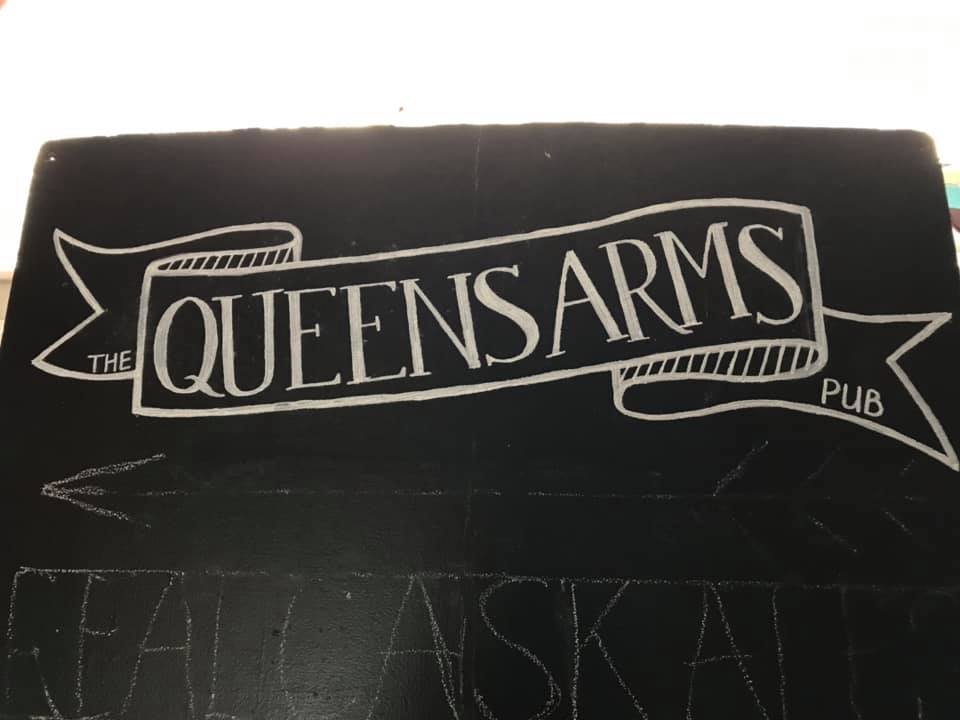 I made a start on the board in chalk pens. This was hard work as it was difficult to draw at the right angle, but I am pleased with the results so far. Very eye-catching, I can't wait to get this piece finished! Chalk pen on blackboard.
Day 25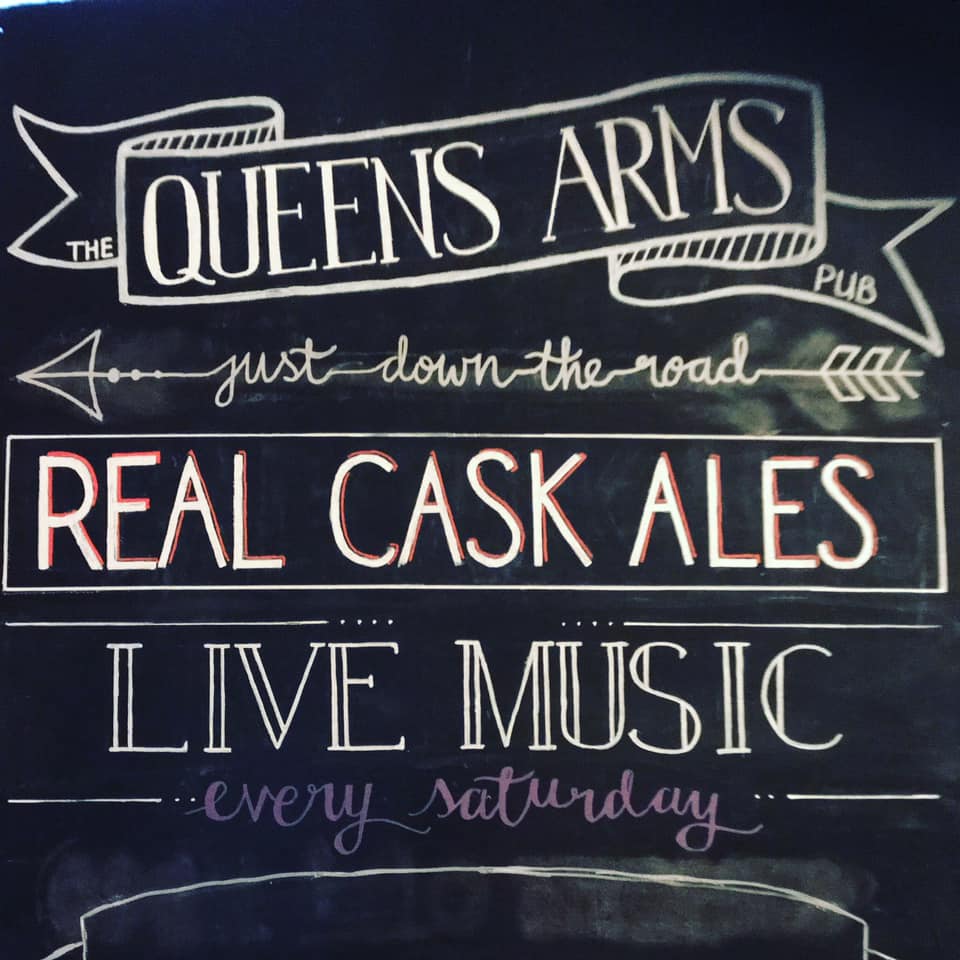 A bit more progress today on the blackboard, using different colours as well, and as you can see it's already changed from the original design, and the rough layout in chalk! It's taking a while as this is not kind on my wrists, but it's getting there! Chalk pens on blackboard.
Day 26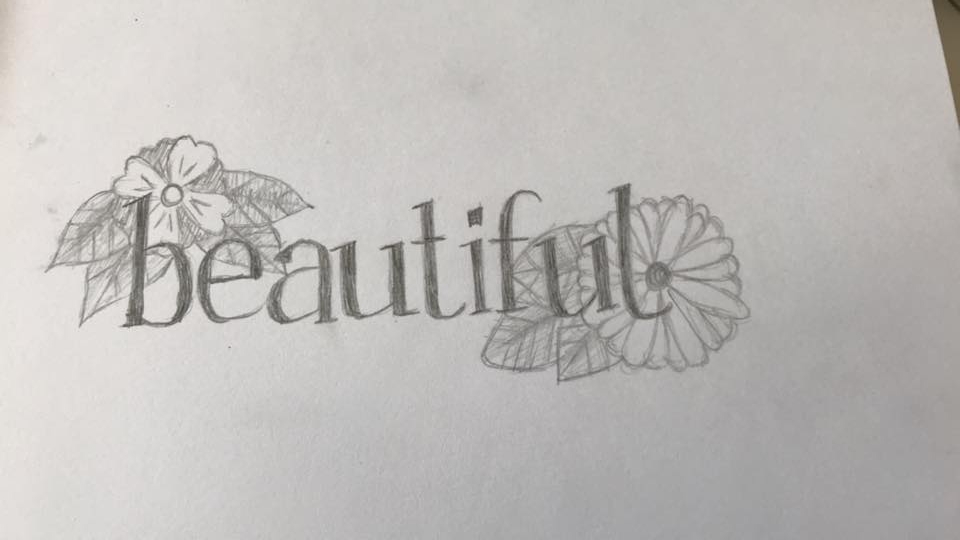 We went away for a few days camping in a field with no WIFI and no phone reception. I didn't have a lot of time or a lot of resources, so this was very quick sketch based on how lovely it was there. The flowers aren't great and the letters were done completely freehand (no rulers!) More of a doodle really! Pencil on paper.
Day 27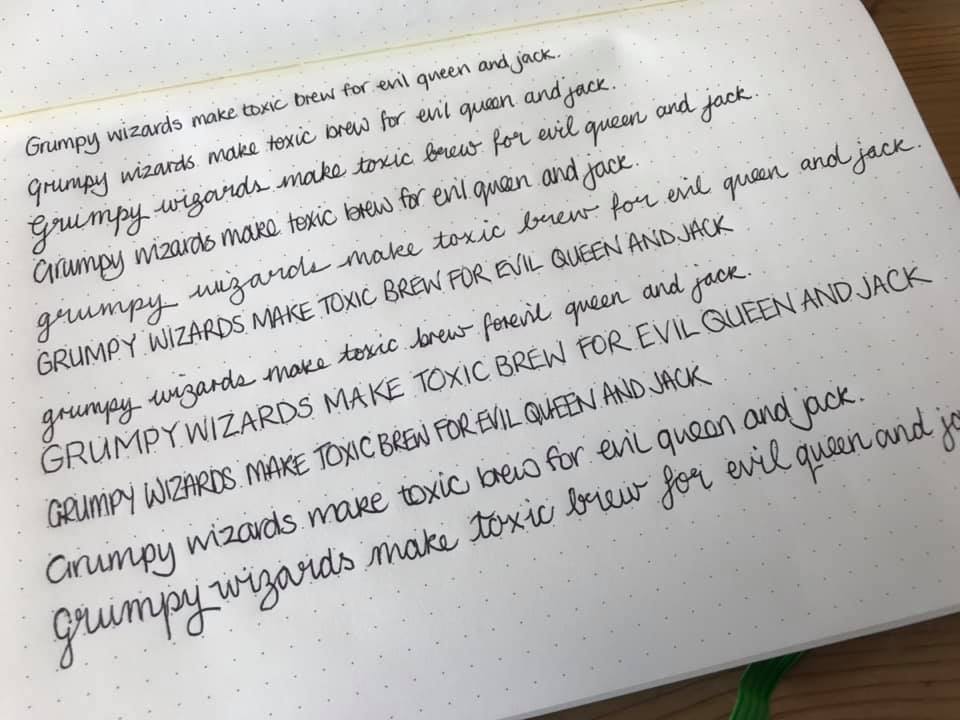 I've seen a few of these on Pinterest – I thought I'd give it a go whilst away, as I didn't have a lot of materials with me. This is just a sampler of my handwriting and various styles, done on my lap in my notebook. Biro on grid paper.
Day 28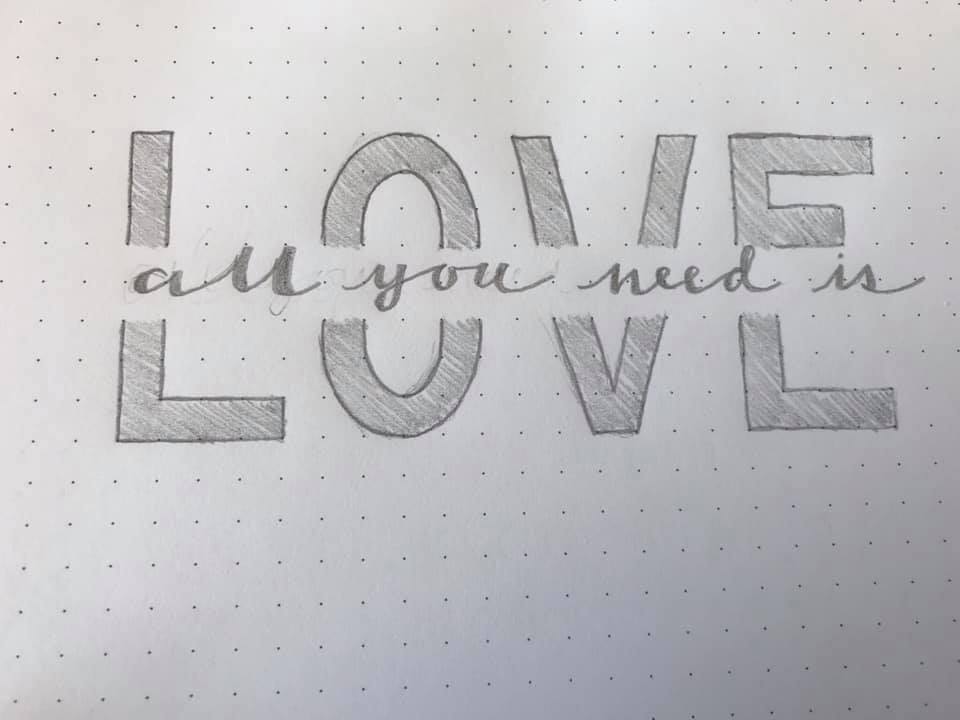 Inspired by the grid paper, I thought I'd have another go at this style. I think I've finally got it working – the word LOVE works well with the space in the middle. Pencil on grid paper.
Next week will hopefully see more work on blackboards (actual real life projects again) and more practice, practice, practice!