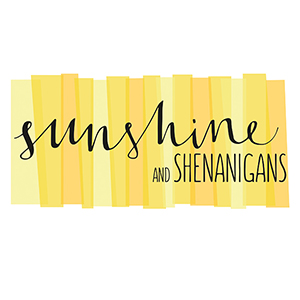 Portfolio Information
Created by:

Laurapakora Design

Date:

2017

Skills:

Adobe Creative Cloud, Calligraphy, Photography, Craft

Client:

Sunshine & Shenanigans
Sunshine & Shenanigans is my online Etsy store. I sell cake toppers, invitations and greetings cards, primarily for Weddings, although I have done birthdays and engagements as well, and I'm hoping to branch out into more celebrations! It's a work in progress at the moment, and I'm hoping to add loads more products in the coming months.
So far I have made a lot of bespoke toppers, mainly weddings, and invitations (see the images). I designed the logo, and the supporting graphics for social media, advertising and the Etsy store, and there is more to come soon!
I used yellow as the primary colour – bright, cheerful, friendly and creative, and a mixture of the bad sans serif typeface and the script, both of which look handwritten. I wanted to convey a sense of creativity and craft. The photos I have taken and used show the products in a plain and simple setting, so the eye is drawn to the toppers, and it's clear to see details etc.