The new year saw a new set of romance novels! This new set – "Satan's Outcasts MC Sacramento Chapter" is about a romance series about a biker gang. Each cover is a different member, and the author and I spent some time looking for the perfect images. I designed the MC logo, and then put the covers together.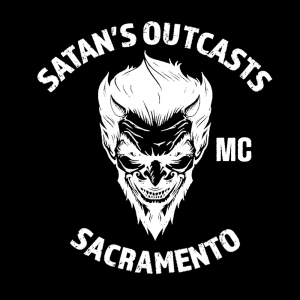 Once they're all released, I'll post them all on my portfolio, but for now, here's the sneak preview!
Dark covers, with rugged, tattooed bikers – with simple and effective text on them. You can pre-order the books here: Vanessa James on Amazon 
I also have other book covers by this author in my portfolio.